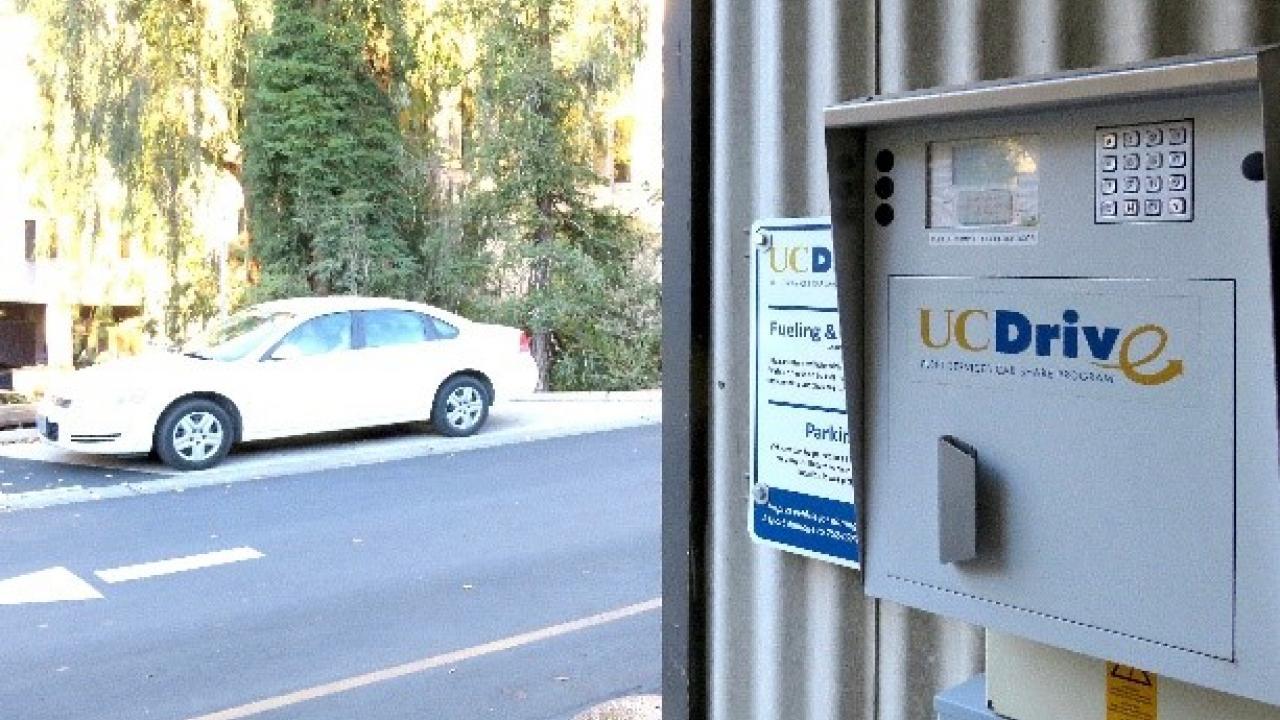 UCDrive users can now view available vehicles, make a reservation and see their ride history all on their phone through the app FleetShare. The app, available on iOS and Android devices, is being rolled out in an effort to make it easier for users to rent a vehicle on-the-go.
"Our drivers are a diverse group of staff, faculty and students who are constantly on the move. We wanted to find a way to make access to the UCDrive vehicles easier and more convenient for them," shared Dan McCann, Fleet Services Director.
To access UCDrive on the mobile app, users need to download the Fleetshare app, enter the company ID as UCD, and put in their UCDrive username and password. Drivers who don't have an account can go to facilities.ucdavis.edu/ucdrive to request one and begin driving UC Drive vehicles.
UCDrive is a low-cost alternative to department-owned vehicles or using a personal car for official busin
ess. There are currently three locations on campus that have vehicles ready on-demand, the Fleet Services office, the Facilities Services building, and the North Entry Parking Structure. With UCDrive you get an all-in-one experience with your rental including roadside assistance, insurance, no reimbursement paperwork, and now quick and easy reservations from your phone.
Category
Tags