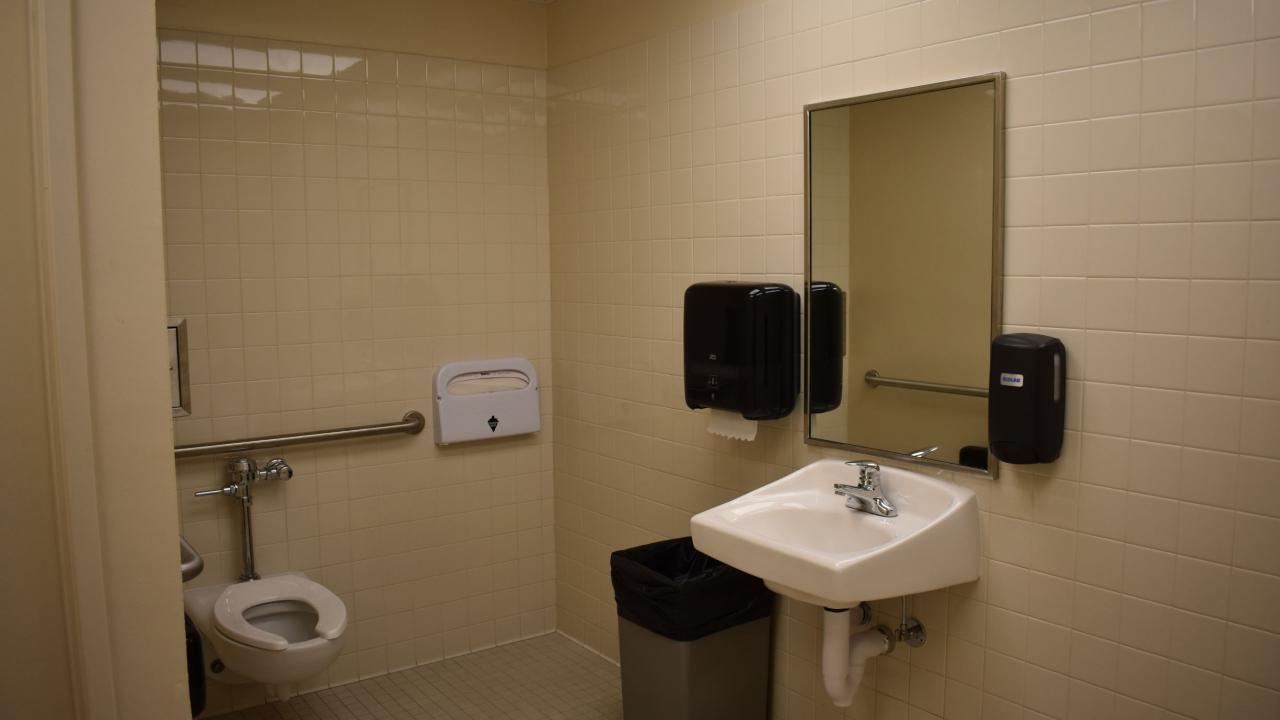 Built in 1958, Voorhies Hall is home to many literary and humanities programs offered at UC Davis. This building is certainly a classic, with many of its original 1950s details, including green tiled restrooms. Luckily, Facilities is bringing Voorhies into the 21st century with some new and improved renovations, thanks to deferred maintenance funding. This deferred maintenance project will refresh all 12 of the existing restrooms and convert three to gender inclusive. This includes accessibility upgrades, new wall, floor tiles, LED energy efficient lighting, acoustical ceilings, paint, toilet partitions, signage and improved exhaust ventilation. In addition to the restrooms, the corridors on all three floors will be cleaned, patched and painted.
In restroom 157, an unexpected addition has come forward! Facilities staff had an opportunity to convert an old storage closet in the women's restroom into a lactation station. They presented the idea to the WorkLife & Wellness program who eagerly approved and provided furniture and equipment, to create a space for lactation in support of our staff. What a great and welcome addition to the space.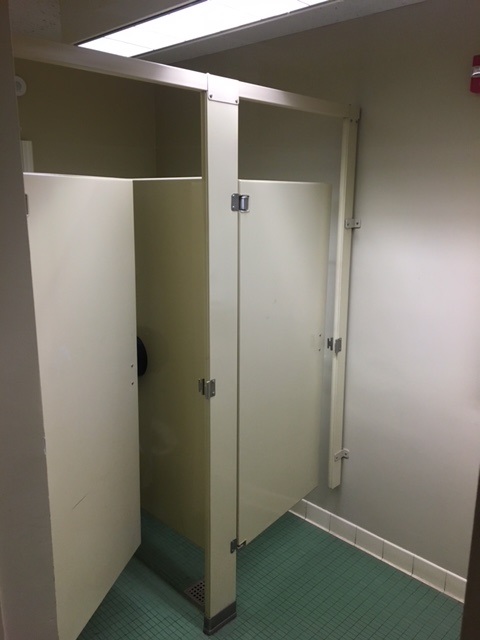 One particularly unique effort of the upgrade is the removal of all the current exhaust fans and relocating them to the roof. This change leads to a more energy efficient process and better ventilation for the restrooms. It also means ease of maintenance, which helps eliminate restroom shutdown periods. The renovation of all the restrooms has required a tremendous amount of work and collaboration among all of the Building Maintenance Services shops. This project is an investment in the modernization and renovation of our beautiful campus. Not only does it provide a fresh look to 12 restrooms, but it also promotes an environment that is safe, accessible, and respectful of all individuals.  The anticipated completion is fall of 2018.
Category