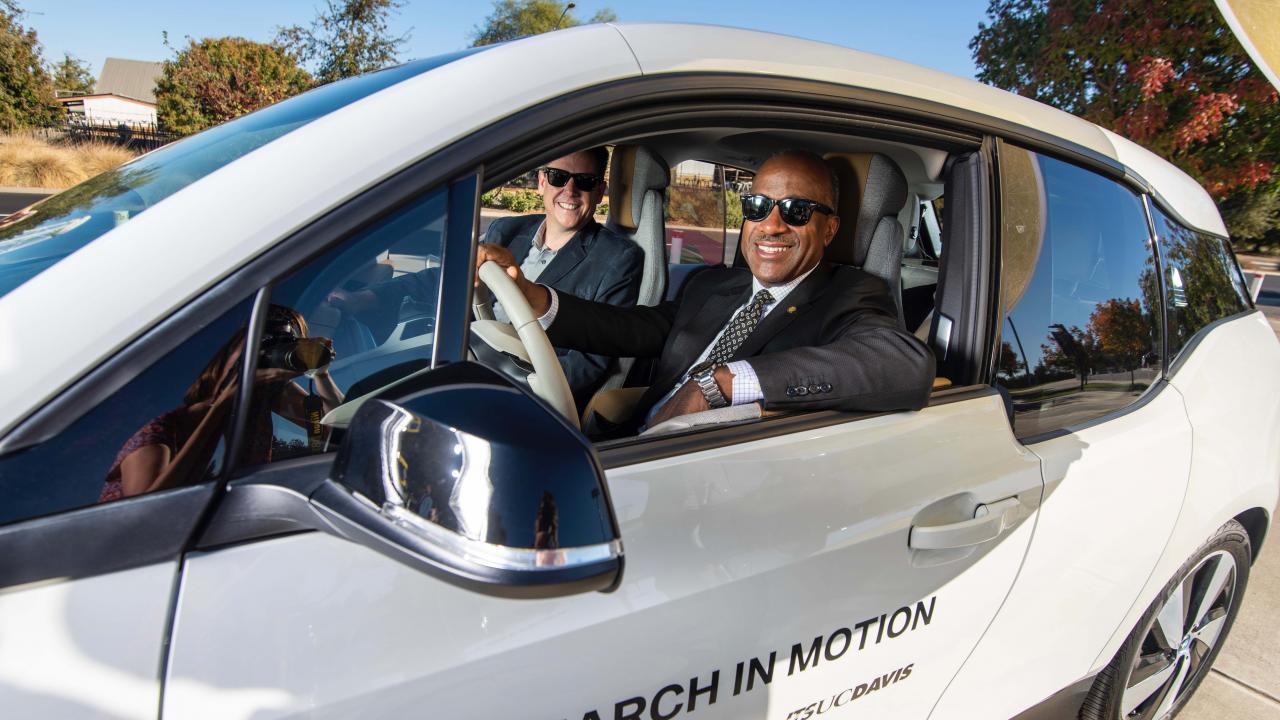 Learning as we go
(previous article; need rewrite)
Ten electric vehicles from BMW are helping the University of California, Davis, study how to integrate electric vehicles into its fleet. BMW is providing the Institute of Transportation Studies at UC Davis with the all-electric, BMW i3 models for 18 months. Eight of the pre-owned vehicles will be available soon for UC Davis faculty and staff to rent through the campus's UCDrive program, which is managed by the Fleet Services department. The other two will be used by project researchers.
Transitioning fleets to electric vehicles help advance clean energy technologies and reduce emissions from transportation. With UC Davis serving as a living laboratory, the project can help inform other campuses, small cities and towns about what to expect when integrating electric vehicles into fleets. It can also help familiarize potential electric vehicle drivers with the vehicles, with little commitment. 
The final component is understanding users and their experience with the vehicles. Center researchers will be conducting education and outreach with campus departments and UC Drive participants to teach them how the cars work. They will also conduct surveys to determine how people's opinions change about electric vehicles before and after driving one.
Category
Tags