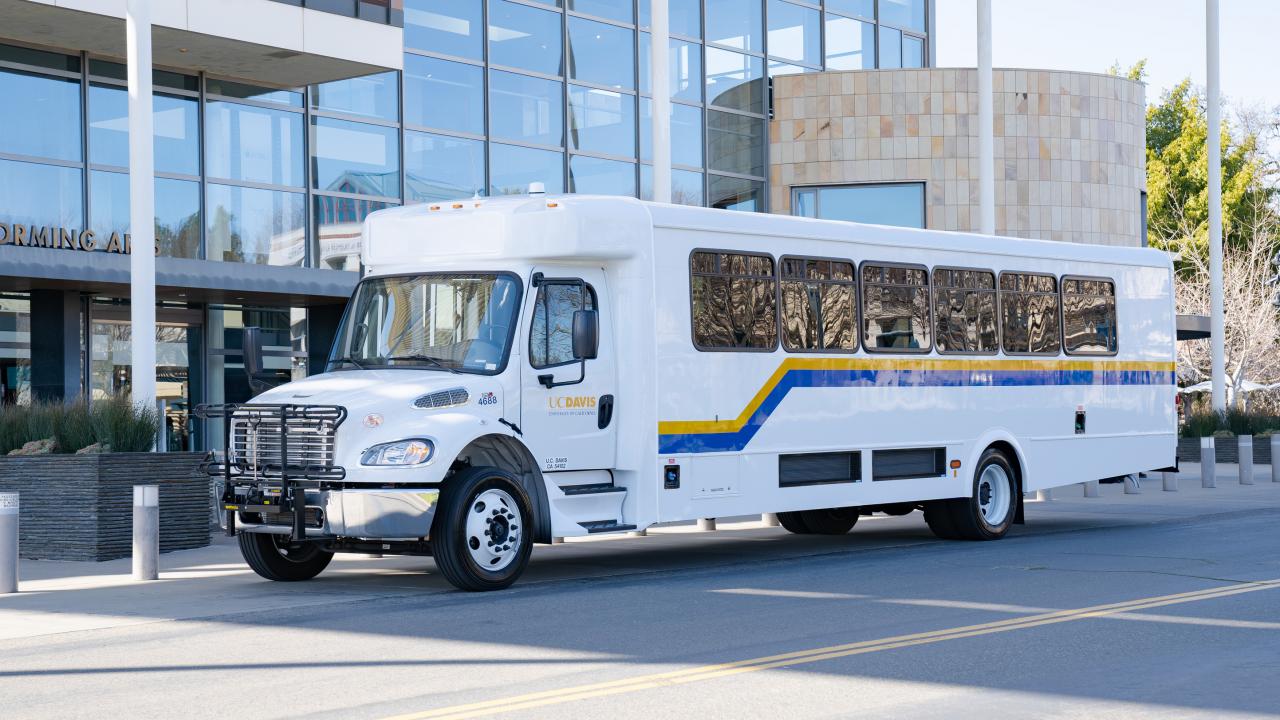 Here to make your commute a breeze
With the start of the new school year fast approaching, Fleet Services wanted to share our Top 5 Reasons to ride the Davis-Berkeley Shuttle.
#1 – It's easy and convenient. Our comfy and spacious shuttle, the affordable price, almost impeccable on-time schedule and easy ride to Berkeley is hard to beat!
#2 – Free Wi-Fi on the bus. Don't worry about data usage when you ride the shuttle. We've got fast and free wi-fi on our shuttle, woohoo!
#3 – Your gateway to the Bay. Want to see some sights in the Bay Area? This is a great alternative to get there. It's half the price of many other transportation services and is close to the BART station where you can hop on and head straight into San Francisco.
#4 – Runs every day of the week. Whether it is for personal, business or academic reason, the Davis-Berkeley Shuttle is here for you! Save yourself the hassle and headache of driving, sit back and relax. 
#5 – Helps the environment! By commuting through a rideshare program such as the Davis-Berkeley Shuttle, you can help reduce your carbon footprint.
These may be the top 5, but there are many more reasons why the Davis-Berkeley Shuttle is perfect for you!  Learn more about the shuttle service here or go to https://berkbus.ucdavis.edu/ to purchase your tickets today!
Category
Tags