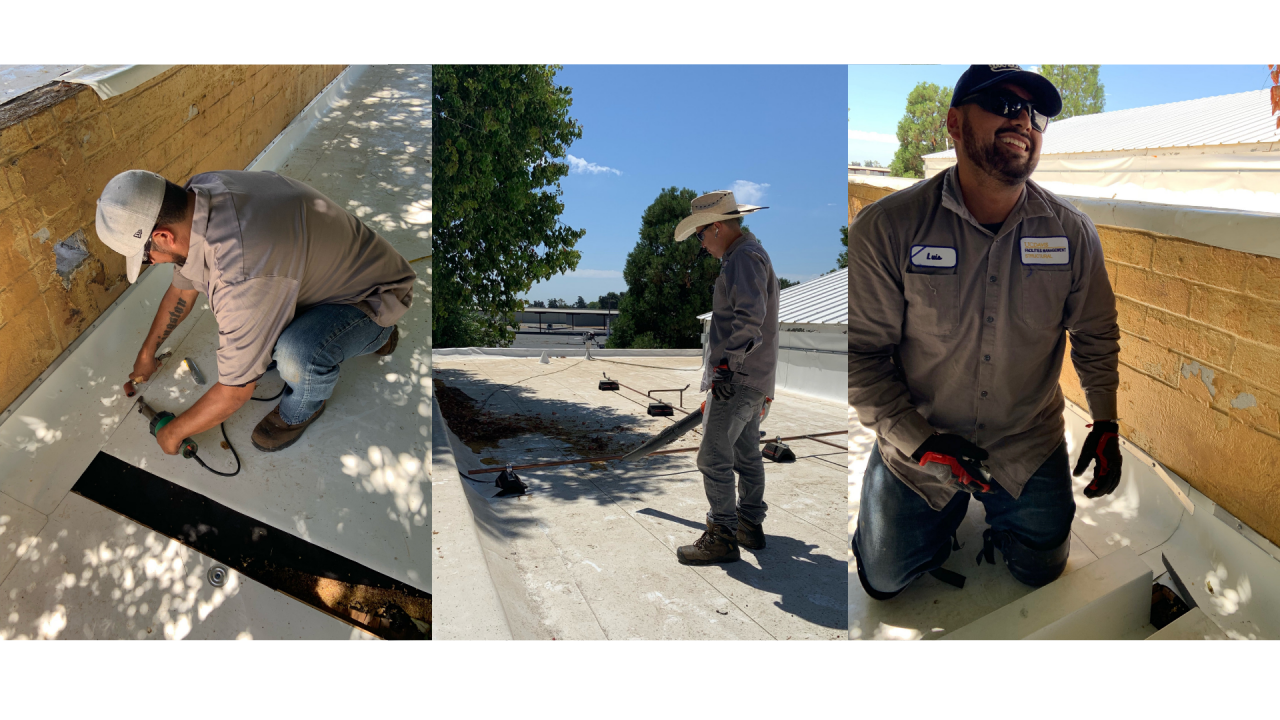 Although we don't think about it every day, roofs provide us with defense against the natural elements. However, just like any other part of a building, roofing materials deteriorate with age and element exposure. This leads to cracks, pooling water, and leaks.
During wintertime, 40-50% of the phone calls received by the Customer Experience Center, report roof leaks. Even with a crew of six men, roofing staff remain on-call during this time to fix leaks as soon as possible. Sometimes temporary fixes are done to control water flow until they get permanently fixed once the rainy season is over. This summer the crew is working on 12 different buildings, including some of the worst roofs in campus – Kemper Hall, Young Hall, the Press Box at Aggie Stadium, and the Airport lounge.
Some repairs required caulking, power washing, and coating -- while others were more intensive projects. One of the more challenging projects was the roof of the Press Box at Aggie Stadium since it had to be completed before Football season began.
Depending on the type of repair, roofing staff encounter hurdles along the way. The most common challenges are the noise complaints caused by the drilling and hammering into concrete and plates. With students and staff in mind, roofing staff start early and try to work around class schedules to complete the work. 
With these buildings fixed, students and faculty can return to learning and teaching without having to wonder if there is a leak in the roof they are under. Thanks roofing team! 
Category
Tags