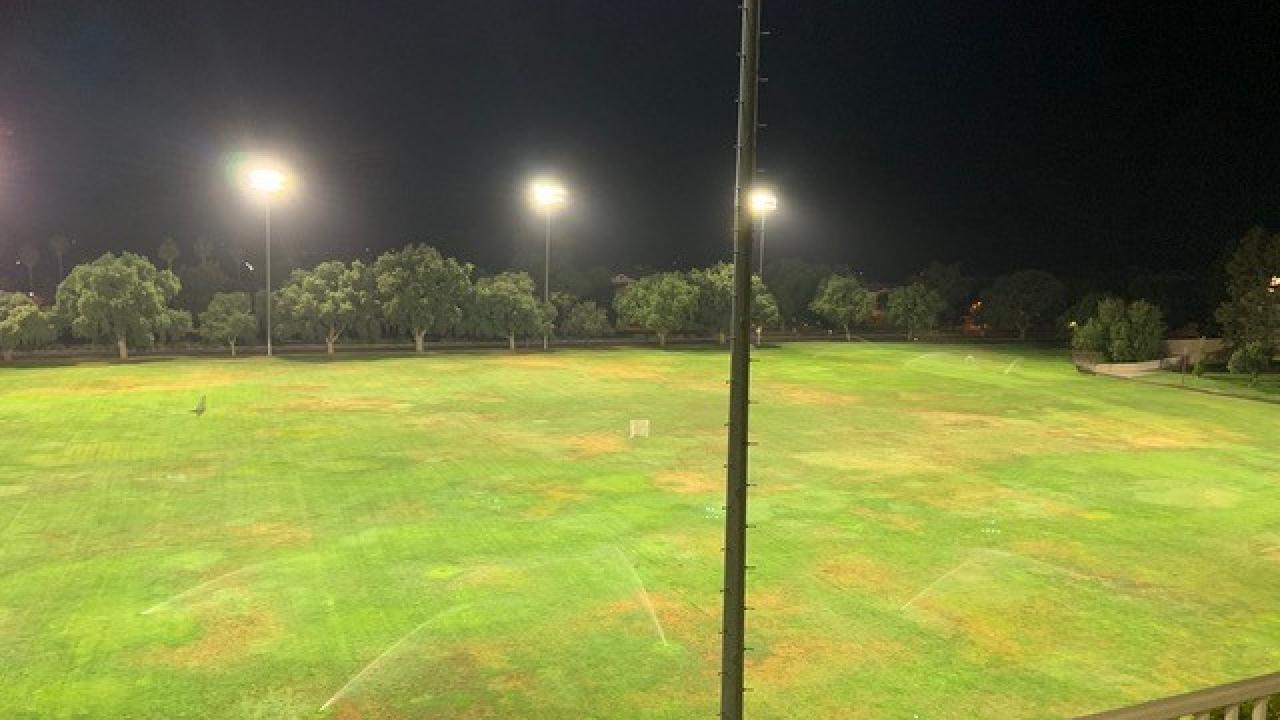 Have you ever played on a campus sports field? Ever been to an evening game? Imagine if the lights went out just before the winning goal!
Campus Recreation Rec Sports provide students, faculty, staff, and alumni the opportunity to participate in recreational and competitive activities. With 30 different sports offered, the Hutchison Intramural Field is the home to many of the outdoor games – some that continue late in the evening. During the night games, the field's lights are crucial for matches to occur and player safety. Unfortunately, the lights around the field were getting old, unreliable, and inefficient. With that in mind, Utilities Power & Lights viewed this as an opportunity to implement newer and better lighting technology. 
The LED Lighting Retrofit Project for the Hutchison Field started with ECO and Utilities working together to find the best replacement fixtures and modern technology. Because the field is in constant use, the Lighting team had to wait until students were gone for the summer to get the work done. With some help from Grounds, the Exterior Lighting Crew rented the largest lift to replace the fixtures and install the new LED lights on the 80-foot tall poles. The crew replaced 192 inefficient lights with only 96 new LED light fixtures that will need virtually no maintenance, and will use 1/3 to 1/4 of the power to provide even better lighting for the field with new controls to dim and adjust lighting as desired. To make sure the lights covered the field properly, the team used a handheld GPS to create a grid on the field and used lasers to aim the lights correctly on the grid. 
Thanks to Exterior Lighting, ECO, Solid Waste and the Generator Crew, the project was completed within five weeks. With these new lights, field users have better, more reliable lighting for activities at Hutchison Field while saving energy.
Category
Tags