LEED for Existing Buildings: Operations & Maintenance Certification
LEED: Certifying Existing Buildings
While many newly constructed buildings at UC Davis are LEED-certified, the work does not end with the construction of new sustainable buildings. Throughout the United States, the certification of existing commercial buildings is becoming increasingly important in order to meet global environmental sustainability goals. 
According to the U.S. Energy Information Agency, existing buildings 20 years or older make up nearly 72 percent of the total square footage in the United States. Yet, the majority of these buildings were constructed at a time when energy consumption and environmental impact were not even considered during the planning phase.
Existing buildings also consume about 41 percent of the country's total energy use! Thus, environmental sustainability goals cannot be met by the construction of new LEED-certified buildings alone, which is why UC Davis plans to improve energy-efficiency within older buildings. 
Green Buildings Mission
In order to make even greater progress toward campus sustainability goals, our Facilities Management Green Buildings team of one staff manager and undergraduate interns is working towards certifying existing buildings. Existing buildings make up the majority of the buildings on campus, and offer significant opportunities to promote sustainable practices that create a healthy work environment for staff, faculty, and students.  Selected buildings are certified under the LEED 2009 for Existing Buildings: Operations & Maintenance, which awards points based on:
Sustainable sites

Water efficiency

Energy and atmosphere

Materials and resources

Indoor environmental quality

Innovation

Regional priority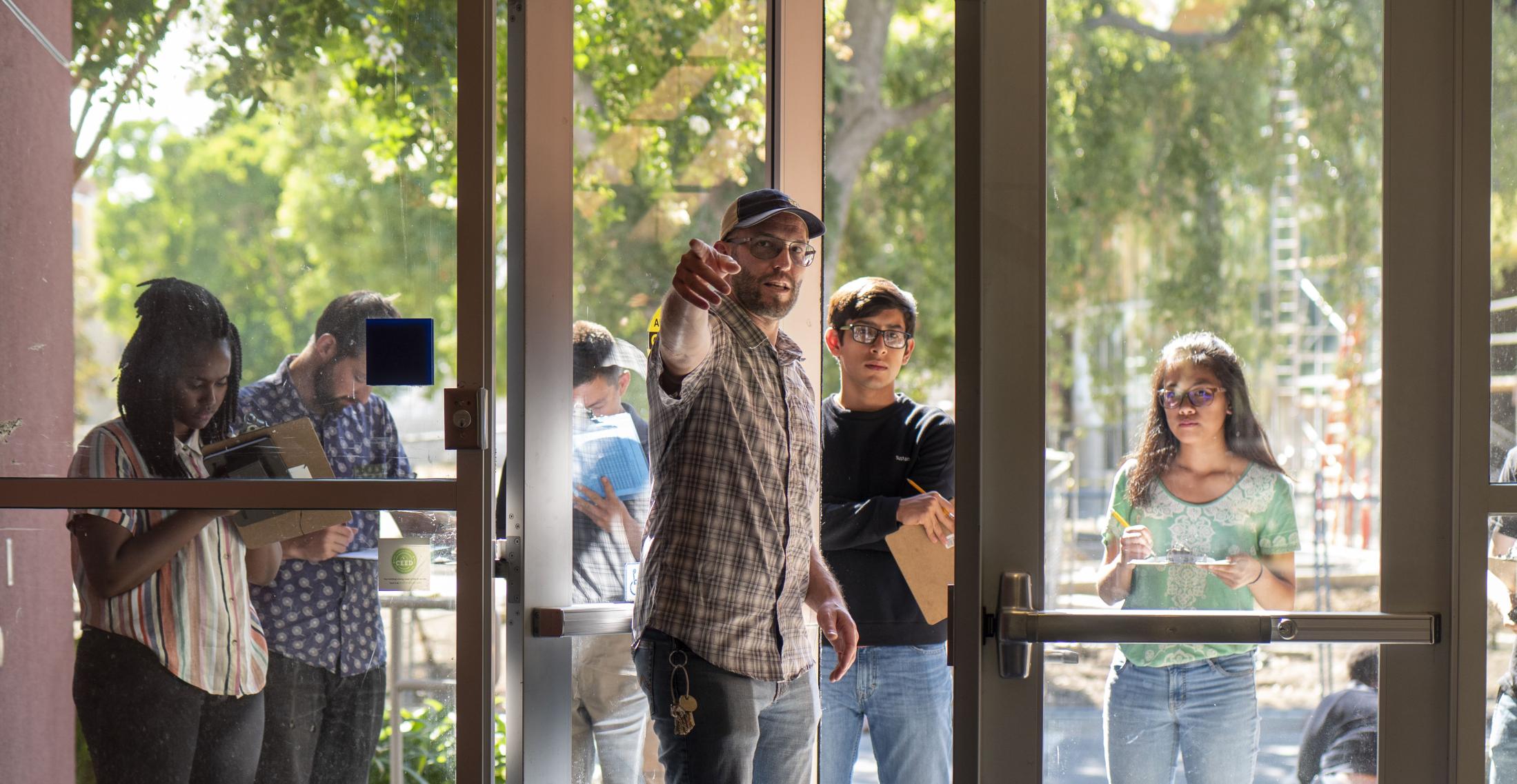 The Green Buildings Team is currently working to certify existing buildings by evaluating their ongoing operations and maintenance practices to determine environmental performance, based on the LEED credit areas.  Following the evaluation, improvements are suggested and current performance is documented to submit for LEED certification.  This work takes several months of effort, including building walkthroughs, data analysis, interviews with campus personnel and creating LEED-specific documentation to prove that certification criteria is met.
Current Projects
Currently, our team is working on certifying the Master Site and Earth and Physical Sciences Building under the LEED for Existing Buildings: Operations & Maintenance rating system. So far, approximately 6% of total building space on campus has been LEED-certified, including Shields Library, Toxic Pollutant Health Research Laboratory, and the Rifle Range. This leaves 94% of existing building space left to be certified!