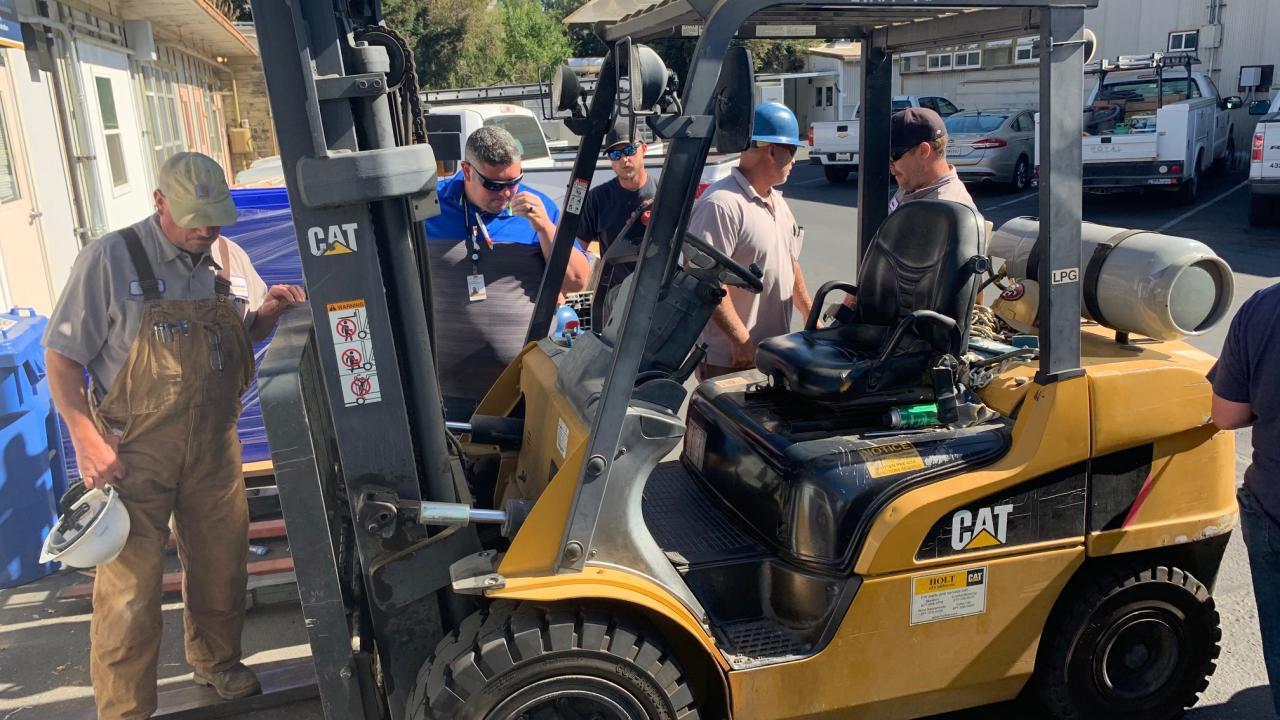 Contributed by Jonathan Parrott, FM Safety Coordinator
On July 24th and July 25th, the Safety Office personnel Robert Deman and Jonathan Parrott facilitated 2 sessions of Forklift new-user training for the Mechanical/HVAC Department. The purpose of this training was to certify additional users so they can safely and effectively use the forklift to assist the Mechanical/HVAC Department during their regular workflow.
The training consisted of classroom instruction, basic machinery operation, review of CAL-OSHA regulations for industrial trucks (forklifts, etc.), and hands-on, practical application of the forklift. As part of the training, each new user became familiar with the controls and operations in order to safely operate a forklift. Users were provided real-life scenarios and were tested to help refine their operator skills. This hands-on practical application portion of the training took place in several areas of the FM Maintenance Yard.
By creating a realistic operator's course the new users become aware of the potential hazards, risks and challenges of operating the forklift in the exact location in which they will be using it once they have been certified. By having additional users certified to operate the forklift, the University benefits in several ways.
First, by providing proper training to our new users we reduce potential risks, misuse, safety violations, and accidents. Secondly, through training personnel in all departments, it allows employees to develop new, transferable skills and become well-rounded assets to the University. This allows for work flow and tasks to be completed more efficiently (they do not have to wait on a specific/designated 
forklift certified operator to complete the task for them). Lastly, by providing this training we ensure that any staff that operates a forklift has met the requirements as determined by CAL-OSHA.
We are excited to provide this training as it will improve the overall safety, productivity and efficiency of our workplace.
Category
Tags