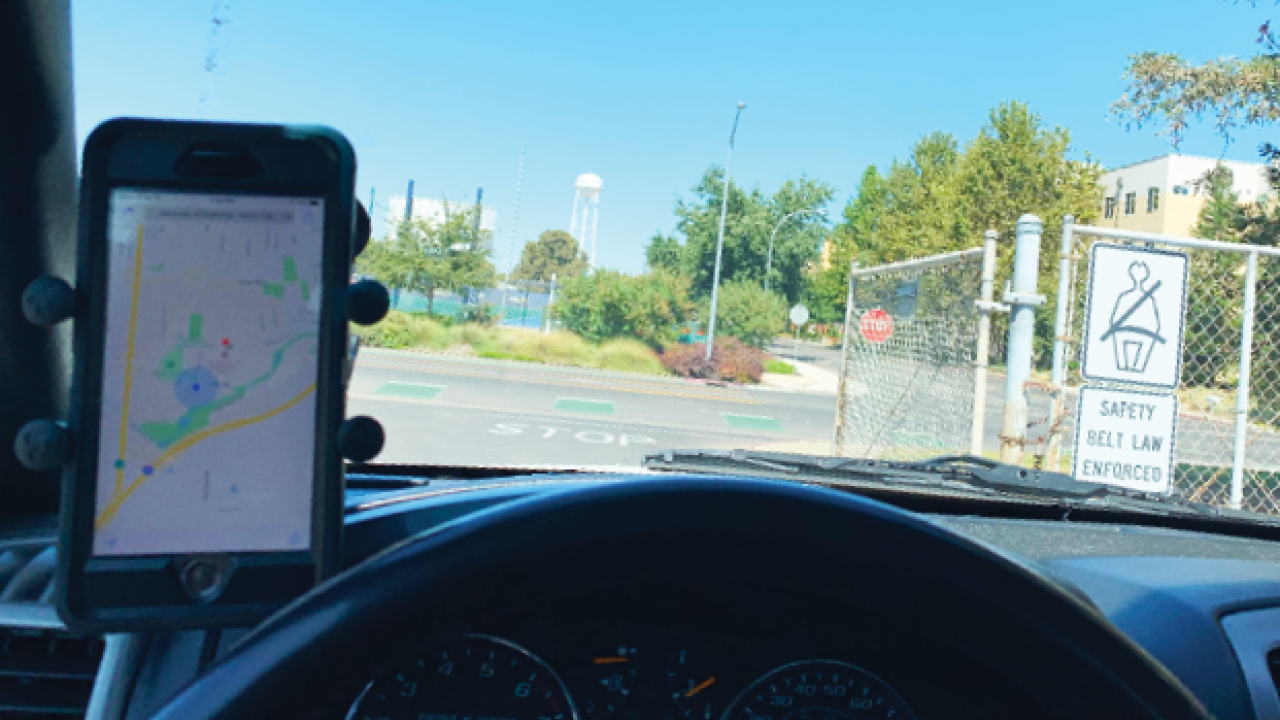 Cellphones and other types of electronic devices have become crucial for our everyday activities. In addition to responding to calls, cellphones double up as GPS devices and music players in our cars. It can be hard to put them down, even when driving. 
The use of handheld communication devices while driving is a safety concern -- and violation of the law and university regulations. Nevertheless, it is possible to use "handheld or electronic communication devices" with two conditions. The first is that phone use is completed with a single swipe or tap. The second requires mounting the device on the windshield or dashboard, without obstructing the view of the road. 
To adhere to regulation and prevent accidents, Facilities approved funding for a phone holder program. This program allowed for the allocation of funds to purchase approximately 200 up-to-regulation phone holders for the facilities vehicles. Each holder consists of an expanding piece to hold the phone, a ball joint for mobility and a secure suction cup to attach to the dashboard or window. Fred Gallardo, Maintenance Manager at Fleet, is optimist that the phone holders will reduce accidents caused by distracted driving.
Starting July 2nd, Fleet began installing the holders in campus vehicles. Some were installed by the request of drivers. To make sure all of Facilities cars are covered, continuing installation will occur when a car goes for repair or regular service. 
Even if the holder seems unnecessary, this five-minute installation in the vehicle allows drivers to have their phones readily viewable according to the law while promoting safety on campus. Thank you Fleet!
Category
Tags