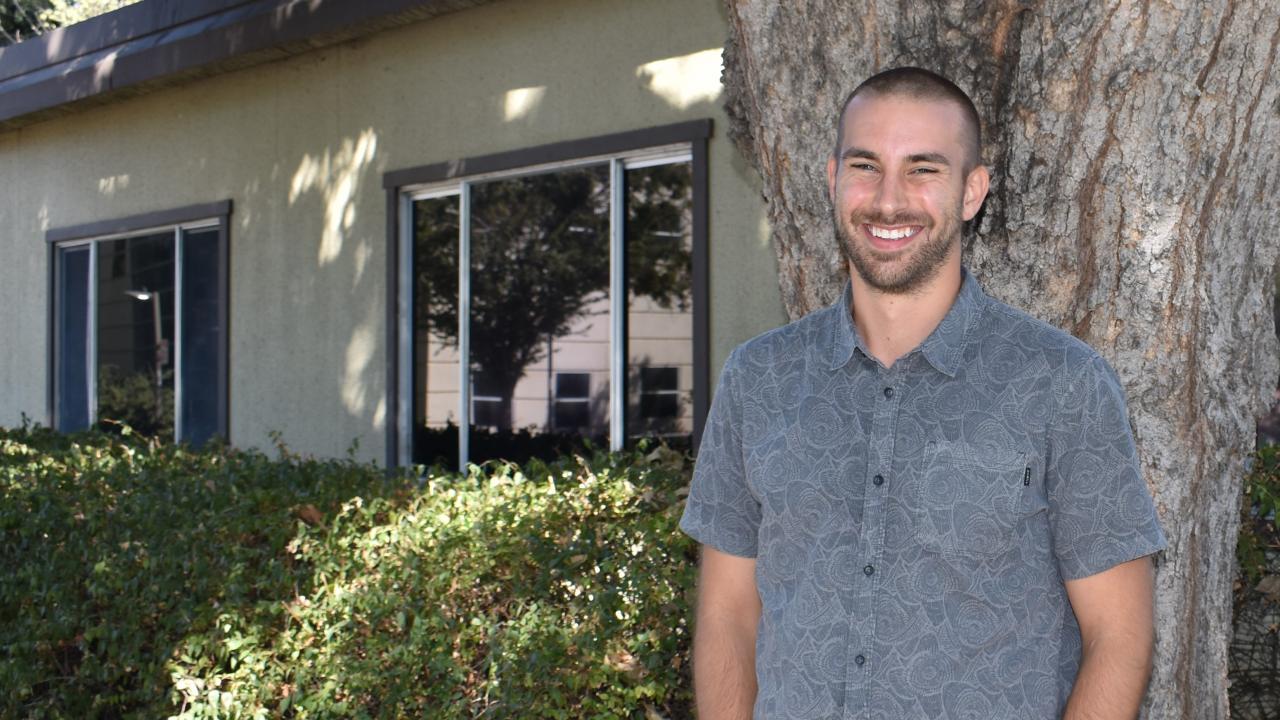 After earning his BS and MS in Renewable Energy Engineering at Oregon's Institute of Technology, Sam Cole was ready to get to work! Excited to make an immediate positive impact and gain hands on experience, Cole joined the Energy Conservation Office (ECO) right after graduation.
As an Energy Project Engineer, Cole is excited to work with a unique interdisciplinary team here at Facilities Management. He is responsible for locating and correcting inefficient energy use. This means working with shops in BMS and customers to make sure our energy efficiency standards are met.
Furthermore, Cole encounters the full range of equipment – everything from cutting edge systems to systems that are 70 years old. Although challenging, for Sam this is also exciting. This provides an opportunity for people to grow and think outside the box and adjust to technology instead of trying to provide one solution to all problems. 
One of Sam's favorite parts of the job is working with an experienced and diverse team. According to Cole, the department is full of smart and passionate people; scientists who have worked around the world, and students with fresh ideas. In college he spent all of his time talking to engineers. Now he enjoys collaborating with, and drawing knowledge from, a wide range of facilities experts.
The impact he has experienced ranges from watching the energy meter drop on a single building to generating more than $700,000 in annual energy savings with combined efforts of the Energy Engineering team. Wow, thank you!
Although he is always ready to come in to work, during his free time Sam likes to have dance parties with his daughter and wife, and do anything outdoors – including hiking, backpacking, skiing and snowshoeing.
Category
Tags