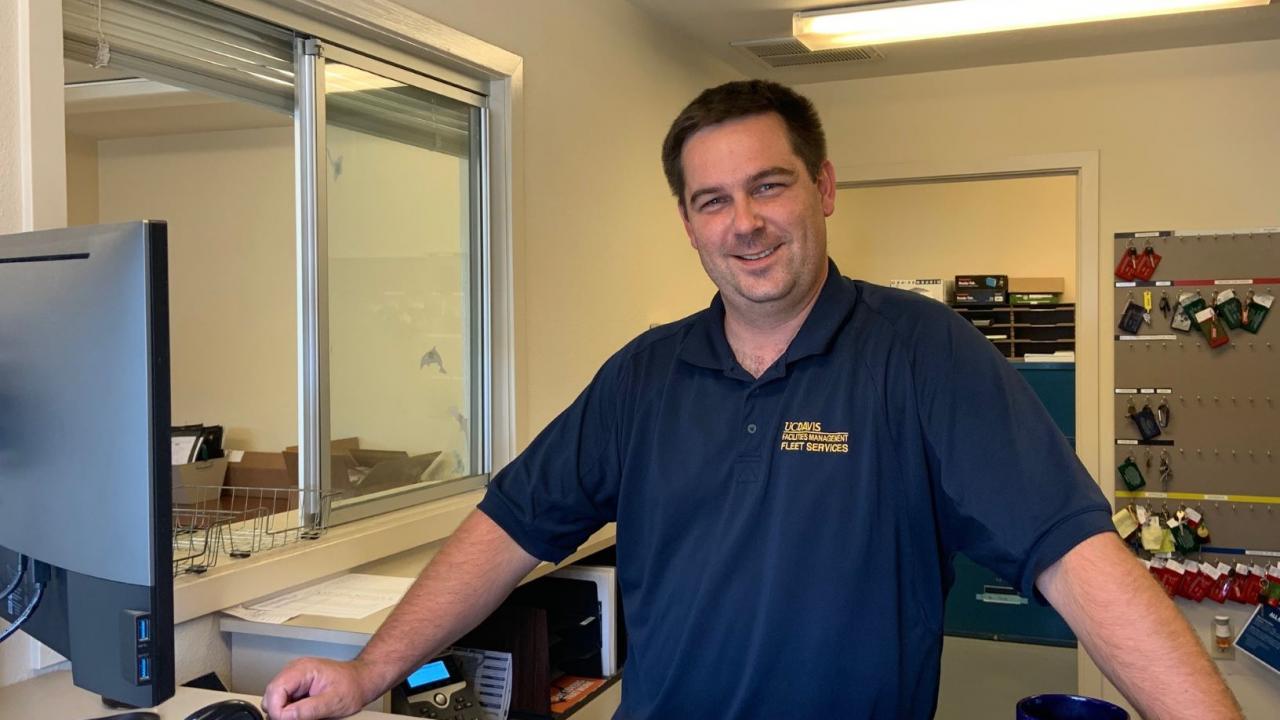 If you recently brought in a Fleet vehicle for service, you probably had the pleasure of talking with Jon Dugger. Jon is a service writer with Facilities Fleet Services and has just passed his six month probation! Before joining Facilities, Jon was a service writer for Honda in Davis. This was where he learned about Facilities as other employees shared their experience when they dropped off vehicles at Honda. Interested in moving away from the corporate world and shortening his commute to two miles each way, Jon applied to UC Davis.
Jon now works with day-to-day scheduling of pickups and drop offs of vehicles and managing workflow through shops, mechanics, cleaners, and students. Some of the challenges he faces are keeping up with the vehicles essential to daily functioning. Keeping up with the different time frames needed for garbage, police, tree trimming, and elevator service vans may be tough, but Jon is up for it! 
Jon's favorite part of the job is all of the people he meets. He loves talking to people and enjoys how he eventually meets everyone because of his role. With his role here at Facilities, he is also less stressed and has more free time to work out. He is an avid Sac Republic fan which fuels his passion for soccer culture and education in the Sacramento area. Jon also has a pilot's license and loves working on anything with an engine.  Fleet is lucky to have you Jon!
Category
Tags