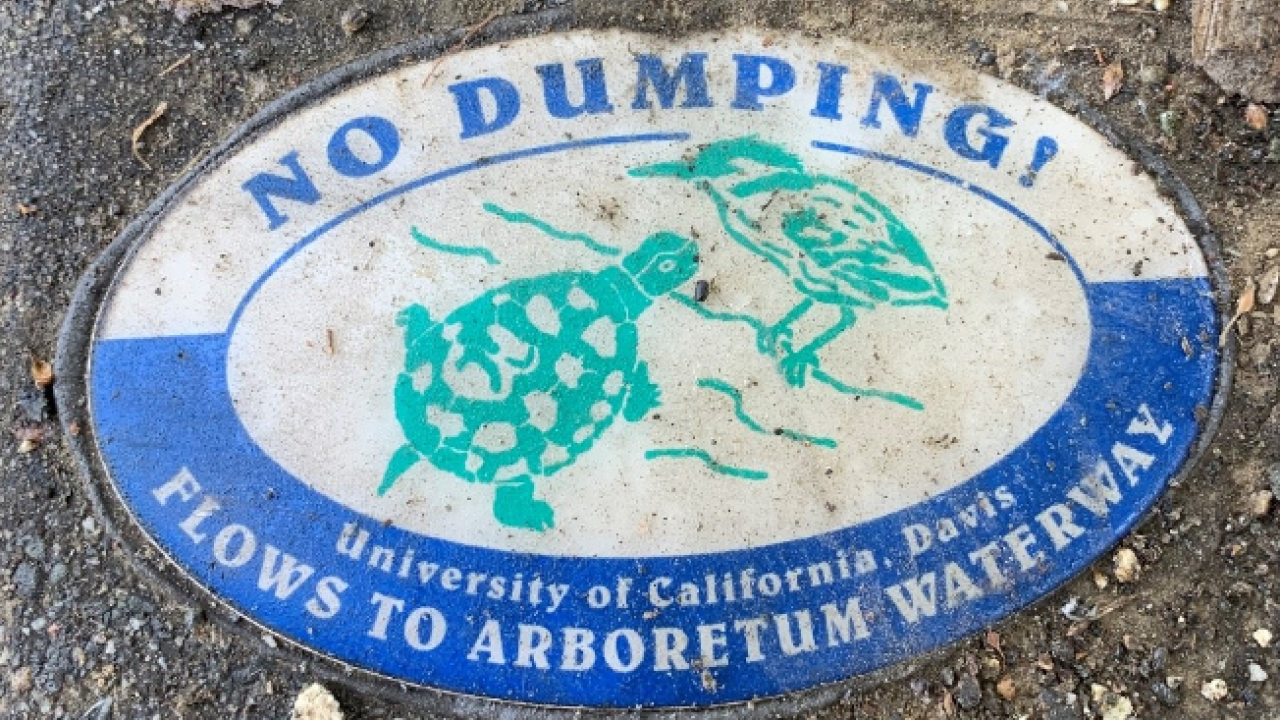 Storm drain inlets are located around the campus and are usually located in and around parking lots, along the curbs of roads, and sometimes associated with runoff from the roofs of campus buildings. Most of these drains are marked with the "No Dumping" ovals.
 
Storm water drain inlets located in the core campus drain directly into the Arboretum Waterway. Do not discharge/dump fluids into the storm drains. The dumping of fluids is considered "illicit non-storm water discharges" that are considered pollutants and never should be discharged into a campus storm drain inlet. These pollutants can cause damage to the water and harm the wildlife living in the environment in and around our creeks.
As a lasting piece of advice: Help protect our Arboretum and our campus – no liquids down any storm drains, please!
Category
Tags