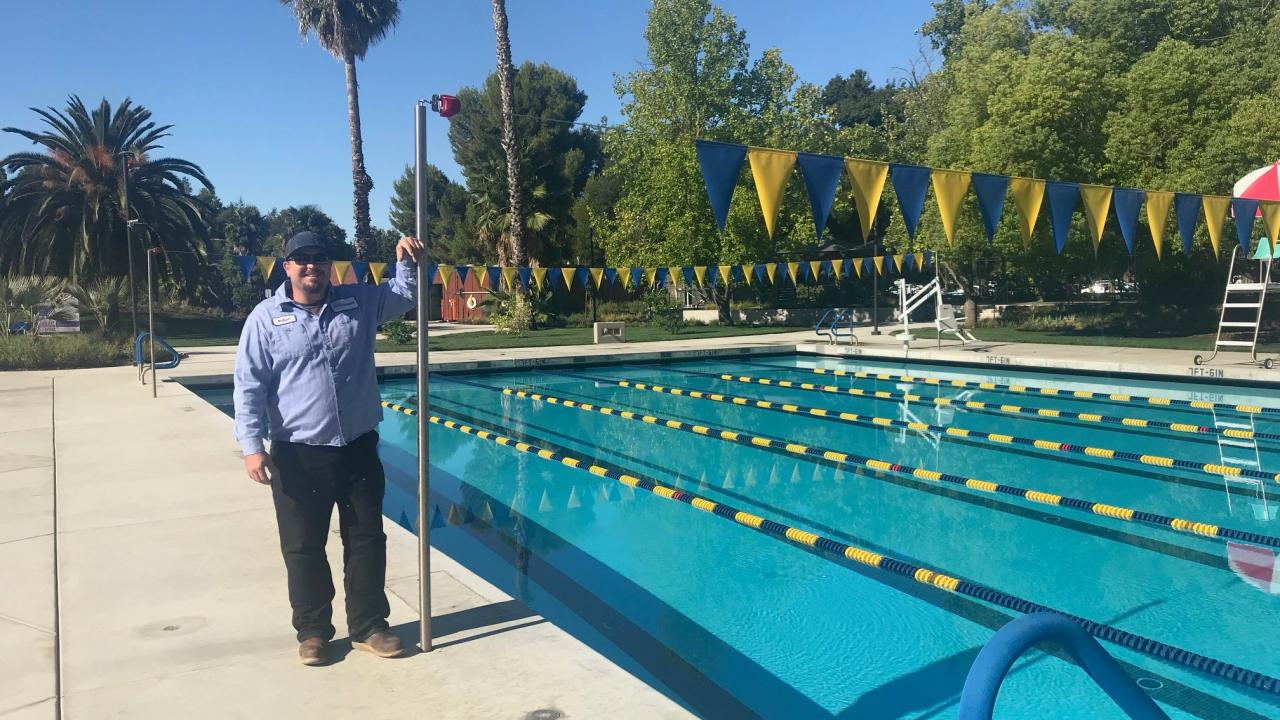 Warm weather is pool weather -- but every day can be a pool day with UC Davis' new Recreation Pool!
The Recreation Pool, also known as the Rec Pool, has officially opened its brand new doors. At first glance, the new facility features renovated locker rooms, a sand volleyball court, and an enhanced activity and competition pool. However, there is much more happening behind the scenes.
Thanks to the new heat exchangers, the pool maintains an 80-degree temperature year-round. Each pool also has a new Smart Pump Control System that recirculates the water four times in twenty-four hours and works to reduce energy consumption. The system filters small particles and solids to maintain cleanliness and water quality up to California standards. 
Our Utilities Water Operators, including Kirk Schaake, William Self, Chad Reis, work daily with a new chemical system to probe and test pH and chlorine levels to ensure precision. If pH or alkalinity needs to be adjusted, the system will add dry chemicals such as potassium chloride, sodium bicarbonate, or CO2. The use of CO2 is a new technique on campus, and therefore, one of the challenges our operators face when determining the appropriate ratio needed. 
With the implementation of these new systems and the operators who control them, the Rec Pool is ready for swimmers who seek to escape the heat, practice a low impact sport, or both. Thank you, Kirk, William, Chad, and Joel McCoy for all your hard work!
Category
Tags