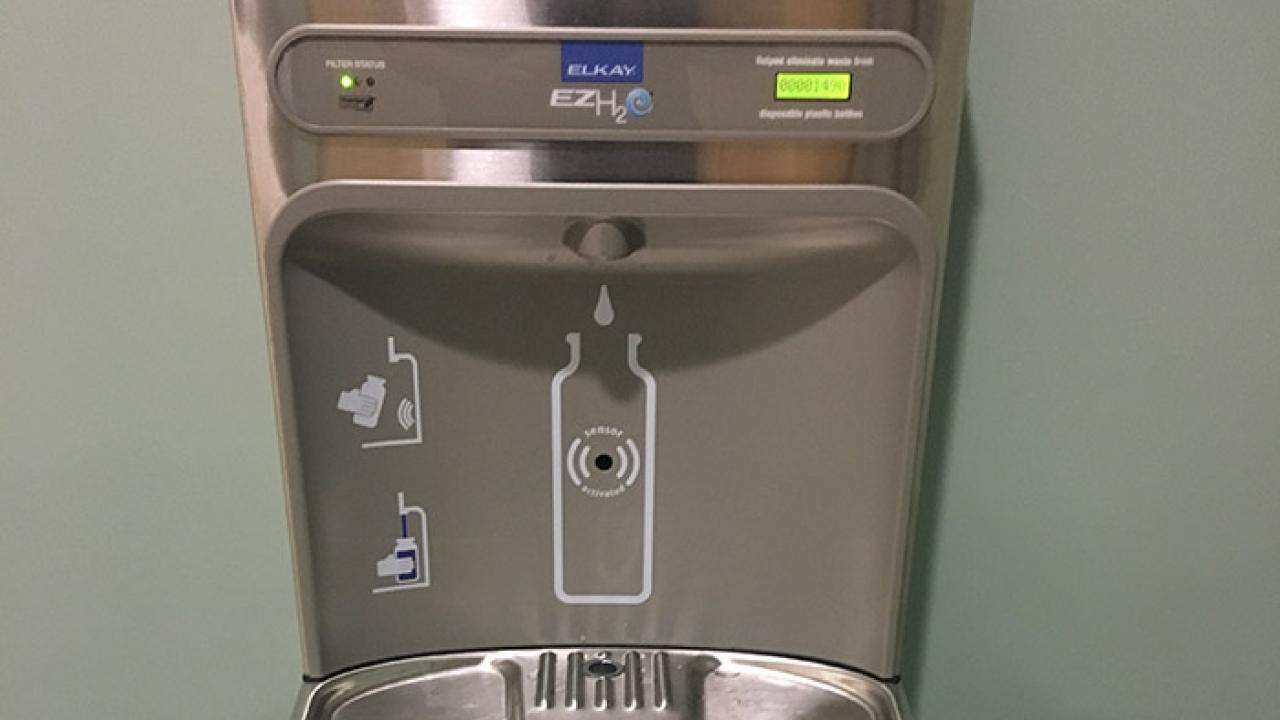 Recently, Facilities installed new hydration stations for bottles at Vet Med 3A, Gourly Clinical Teaching Center, and Valley Hall using deferred maintenance funds. It took about 10 days to install the stations, and cost approximately $10,000 for each station, including labor.
The new stations are environmentally friendly, as they cut down on disposable plastic water bottle waste. One station has already saved around 1500 bottles, in just about four weeks! The stations are also faster and more efficient for users.
The installation was a group effort across Facilities and included staff from structural, electrical, plumbing and paint. For the most recent installations, a special thank you to Victor Franceschi, Fausto Portillo, Jesse Pedroza, Don Petty, and Gabriel Waterman!
Category
Tags