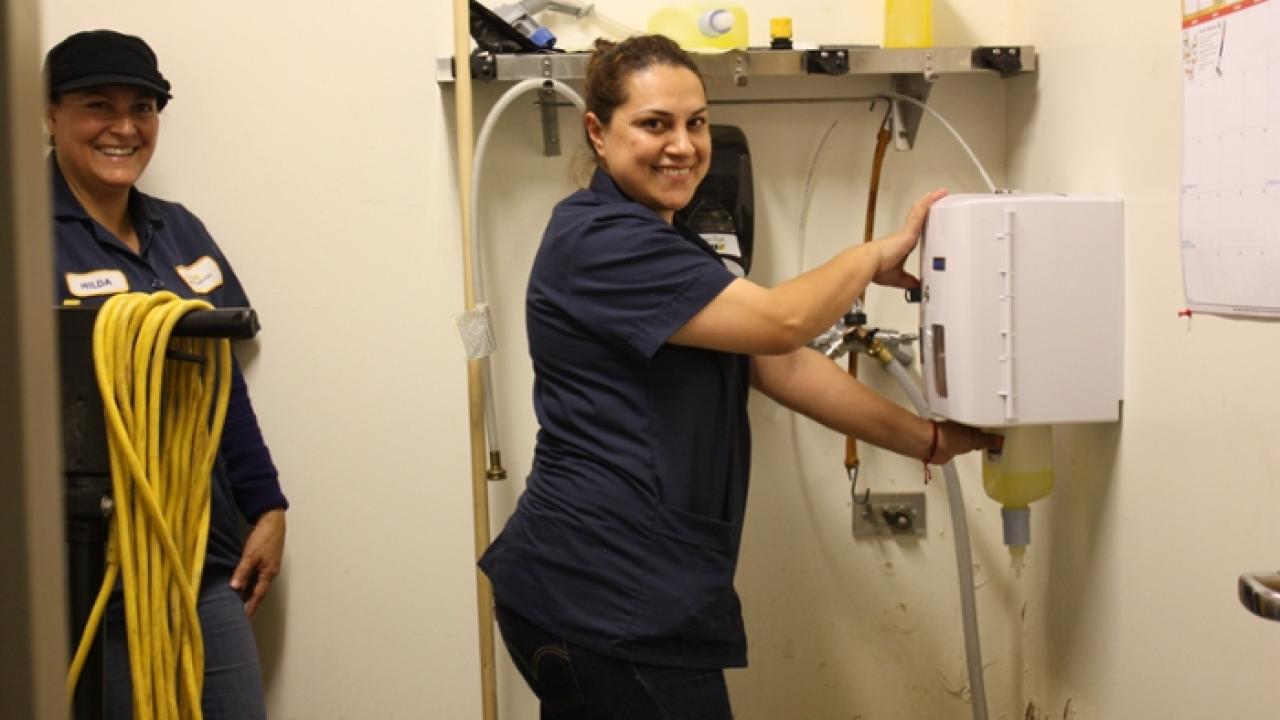 Taking care of our campus sustainably
One aspect of campus day-to-day operations relies heavily on Custodial Services to provide a clean and healthy environment for students, staff, faculty, and visitors. With over 10 million square feet of space to care for, our Custodial team works diligently to ensure our campus is meeting the UC system-wide sustainability goals.  When the University of California Office of the President (UCOP) announced a new contract that provides sustainable products system-wide, UC Davis quickly adapted to the new standards. 
The new sustainable products help the campus reduce waste environmentally while saving on cost.
Overall, the campus implemented:
 1,392 new foaming soap dispensers that use refillable inserts
2,047 new toilet paper and  1,400 paper towel dispensers that discourage excess use
environmentally friendly paper products, soap and soap inserts
consolidation of fifteen cleaning products into four environmentally friendly substitutes
a floor mat program to reduce foot traffic mess during rainy days
Benefits:
Custodial Services has already seen a drop of nearly 13% in paper product purchase since switching to the new supplier. 
Environmentally friendly cleaning products reduce custodians and the general public's exposure to potentially toxic chemical particulates and residues.
Sustainable purchasing and cleaning methods help UC Davis earn additional points when existing buildings are proposed for LEED certification. 
Our campus vendor, Aramark, also provides a collection service that takes back no longer usable cleaning products to recycle and help our custodians reduce campus waste.
Category
Tags