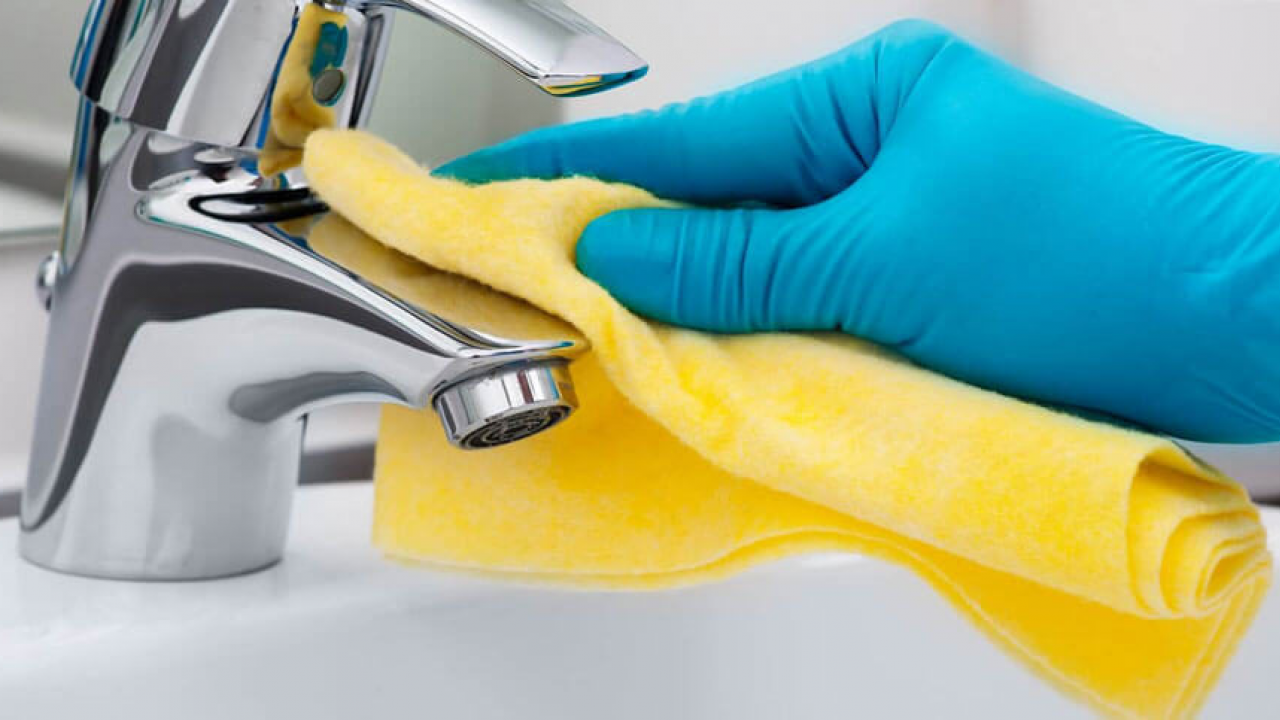 UC Davis custodial teams are disinfecting student housing, administrative and teaching spaces DAILY, in accordance with CDC guidelines. Dining services is disinfecting some food-service areas HOURLY.
To help prevent the spread of coronavirus in UC Davis public spaces and residential areas, strict disinfecting schedules have been established by Custodial Services and Student Housing and Dining Services.
Additionally, we're committed to ensuring bathroom soap dispensers always stocked, as regularly washing your hands is critical to stopping the spread of coronavirus or other illness.
We are also encouraging all of our staff who have flu-like symptoms to stay at home and use the leave available to them. This will allow our staff to stay well so they can continue maintaining disinfected spaces for all of UC Davis' students, employees and visitors.
Please report any unsanitary conditions or out-of-stock supplies and we'll fix it immediately:
What is Dining Services doing to keep spaces sanitary?
Encourage staff with flu symptoms to stay home

Disinfecting Hourly all high traffic areas

Door knobs

Bathroom areas

Railings

Sneeze guards

Replacing Self-Service utensils HOURLY

Stocking sanitizer dispensers continuously for guests to use when they enter or leave
How are General Facilities (residence halls and administrative space) being disinfected?
Encourage staff with flu symptoms to stay home

Disinfecting DAILY

Common Spaces Disinfected DAILY

Door handles and commonly touched places on doors

Tables and countertops (student housing areas)

Hand rails

Lobbies

Light switches and elevator buttons

Bathrooms Disinfected DAILY

Fixtures: sinks, commodes, partitions

Handles: door and sinks

ADA mechanisms/buttons

Kitchen Areas Disinfected DAILY (student housing areas)

Counters, stove top, microwave and all handles

Laundry Areas Disinfected DAILY

Counters, machines and all handles