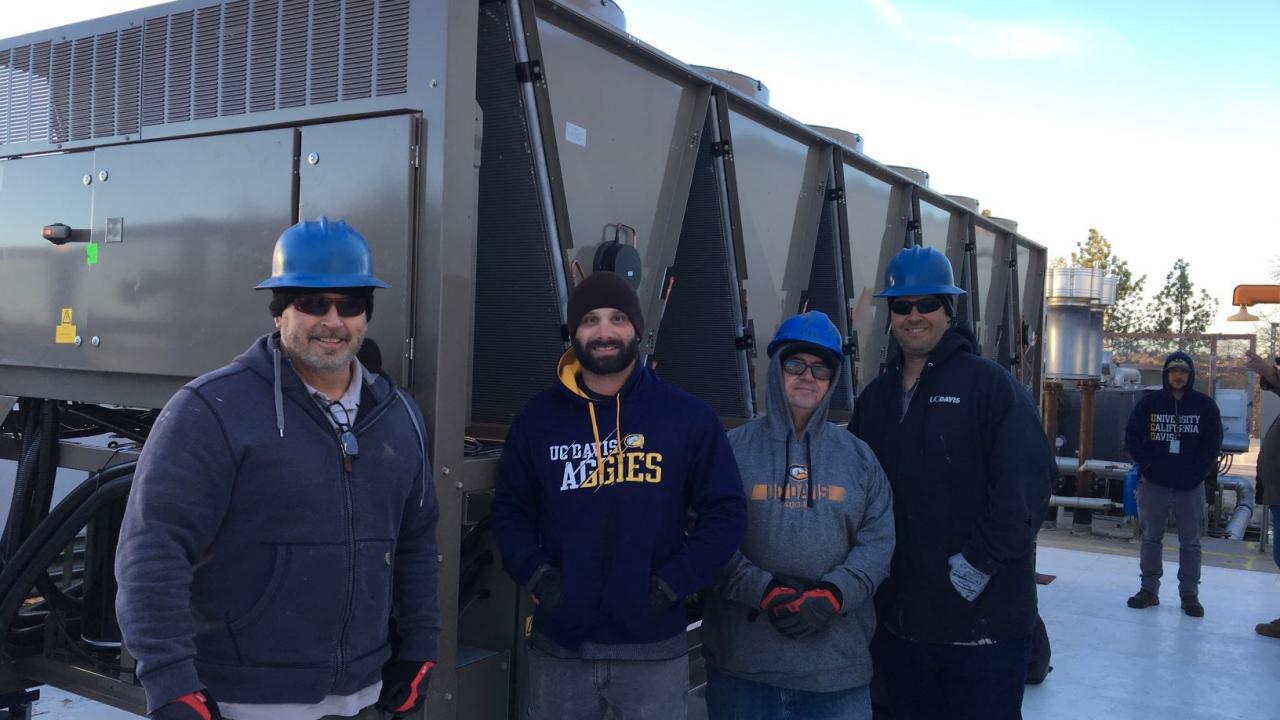 Thanks to incredible coordination within Building Maintenance Services teams, the Plant Reproductive Biology building recently received a much needed equipment upgrade. Utilizing deferred maintenance funds, a nearly twenty year old failing chiller and roof membrane were replaced. The HVAC Sheet Metal shop, with help from Structural and Plumbing / Steam shops, safely removed and replaced the large 200 ton chiller, which weighed approximately 14,000 lbs.
The replacement needed to be performed when the weather was mild and hopefully free of rain. During the initial removal of the roof, there was no rain in the forecast, yet the next day, incoming storms were reported. One week later, crews worked long days and weekends under tarps in the rain to make sure the project was completed on time. They did an incredible job working safely to keep the tenants dry in the building while performing a high level of craftsmanship in the rain.
The Plant Reproductive Biology building conducts 15-20 million dollars of research in a year. Their research is focused on the cellular and molecular adaptation of plants to biotic and abiotic stress. It is crucial to the research that the building maintains consistent temperatures; therefore, this chiller replacement was critical.
Cooperation among the foreman was paramount in successfully completing this project. Al Bacchini, Adam Carter, Chris Irish, Elias Martinez, Jeff Airehart, Travis Weaver, Miguel Campos, and Nathan Cardoza were called upon to make sure this replacement ran smoothly. HVAC Mechanical IPE Joe Lestanguet was grateful for support from the foreman and their shops. Thanks to the HVAC Sheet Metal shop, HVAC controls, Refrigeration, Electrical Construction, Steam, Plumbing Structural Carpenters, and Roofing shop who all made this project a success!
Category
Tags