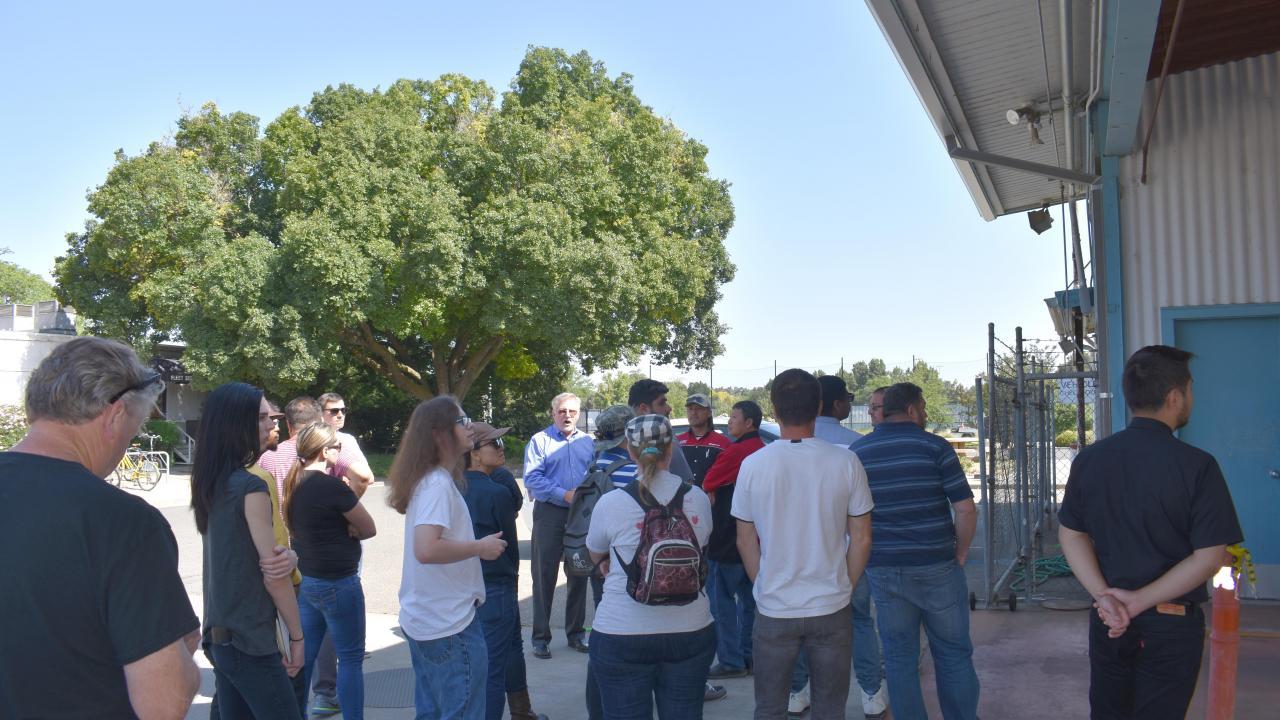 On June 7, over 20 students from the American River College automotive program stopped by UC Davis to tour the campus' Fleet Services. Fleet Services Director Dan McCann partnered with ARC instructor John McCormack to help students learn about career opportunities outside of automotive dealerships.
The tour included Dan guiding students through the shop while sharing detailed information on how Fleet supports the campus in a variety of ways.
"As part of municipal and state government fleet organizations – we try to stay in touch with each other regarding job needs and will share when we have job recruitments," Dan noted.
Providing students with experiences like this is part of an effort to help career development programs train students and identify skills that will be useful in organizations like Fleet. The goal is that when students finish programs like the ARC automotive, they will be qualified to apply with their tailored skill sets. Dan commented that these opportunities, "provide reinforcement that there are jobs in the industry."
The students other stops that day included PG&E and the California Highway Patrol Academy, making for a well-rounded perspective on potential possibilities for the students futures. 
Category
Tags