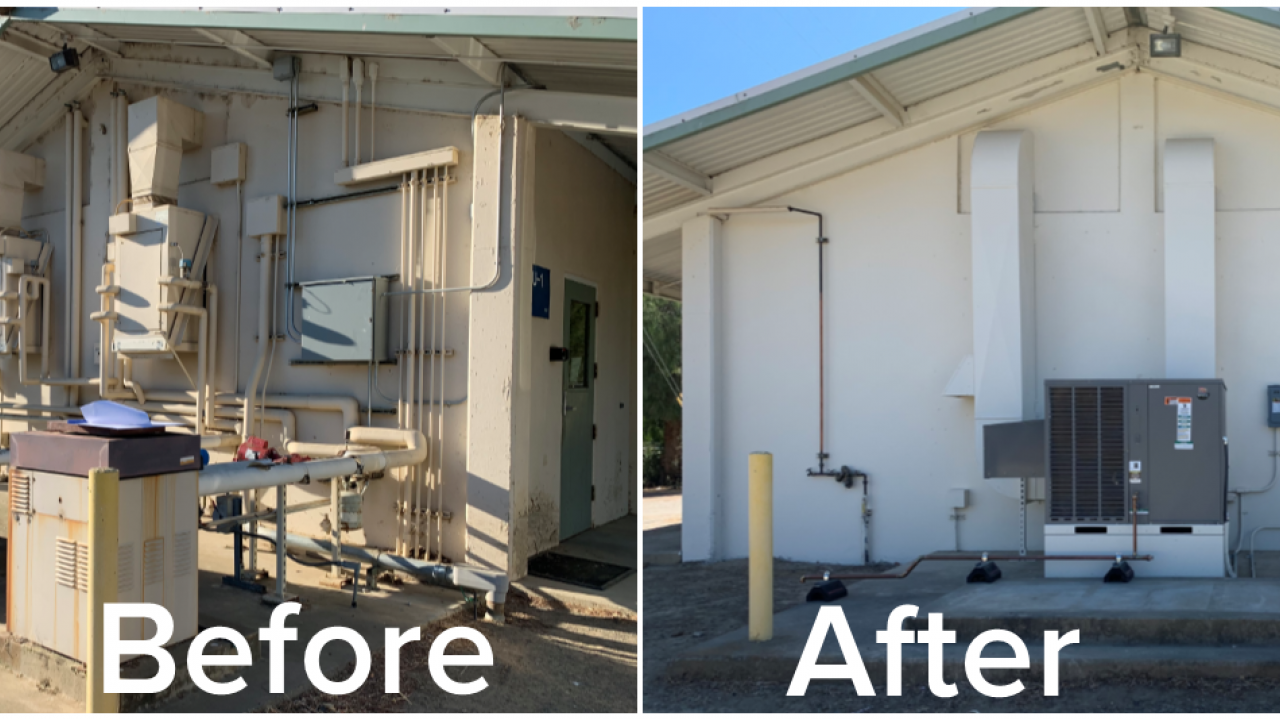 What do you do with old, failing equipment that is beyond its life span? Replace it with deferred maintenance funds!
Building Maintenance Services (BMS) and Energy & Engineering (ECO) were able to transition a Center for Equine Health storage building to field office space with modern, energy efficient equipment. 
A group led by Joe Lestanguet and Nathan Cardoza (BMS) took on the task of replacing 25-year-old equipment located at Animal Resource Service (ARS-U1) on Old Davis Road. The project started by removing six large exterior systems, including air fan coils, a 12-ton chiller and an atmospheric boiler.
With some help from Tom Ryan (ECO), the group collaborated and designed an all-electric system with a 16 SEER (Seasonal Energy Efficiency Ratio) heat pump and an economizer that reduces energy consumption. The team installed a SWARM (Small Workplace Air & Remote Monitoring) thermostat and Pelican economizer controls to maximize efficiency thru less run time. Return air is now ducted back to it the system, no longer requiring 100% outside air, or large air coils.
Not only did this upgrade decrease equipment size by 67%, the new system is also far more energy efficient and fully electric, reducing the building's energy consumption and reliance on fossil fuels as well as its ongoing maintenance needs. Thank you BMS and ECO!
Category
Tags