Structural Services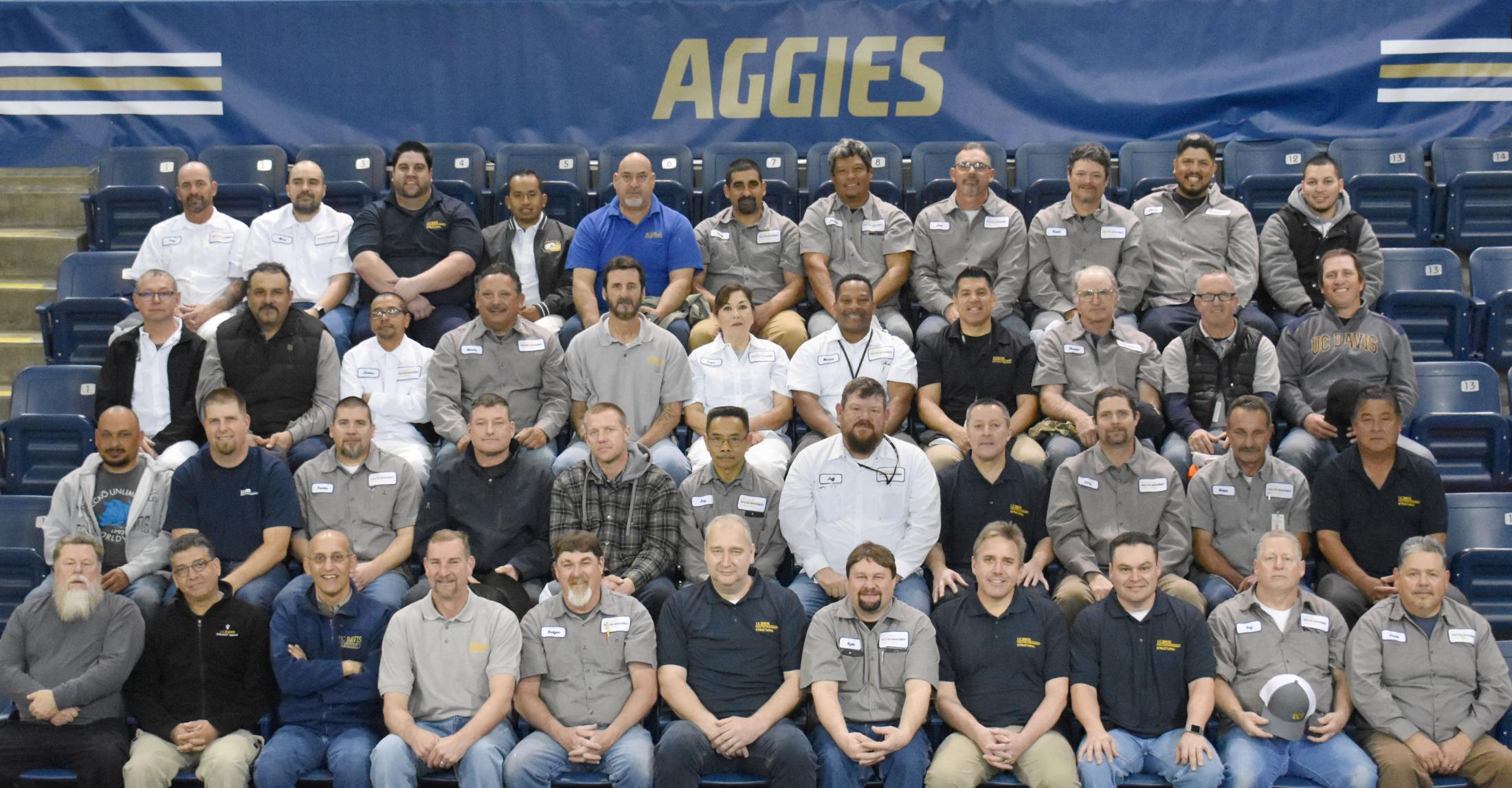 Carpentry
 Our skilled carpenters meet the requirements of our university's diverse research, teaching and support services departments. We combine quality craftsmanship with the latest technologies and materials to fulfill remodeling, repair, and renovation projects.
Pest Control 
Our pest control team services are provided by technicians who can address pest problems inside and outside of campus buildings. Understanding that a single pest sighting does not necessarily mean that pest control is needed, we always determine the extent of the pest population before recommending a treatment strategy.
Locks 
Our experienced locksmiths develop and implement all campus key systems, install and maintain complete door assemblies including metal, wood, fiberglass doors and frames, mechanical hardware, electronic access hardware and automatic door systems.
Key/Access Card policy and procedures (PPM 360-50) 
Painting 
Our team of expert painters is committed to quality work and customer service. Our mission is to beautify the campus with exceptional interior and exterior paintwork.
We do:
interior and exterior painting with latex and low and no VOC products.

Our exterior painting includes a power wash along with exterior heavy duty paint products
Graffiti removal. 
Flooring 
Our accomplished flooring team covers all types of patching, repairs, and installation of carpet squares, vinyl composite tiles, epoxy sanded and non-sanded flooring along with concrete slabs.
Roofing
 Our knowledgeable roofing team provides roofing services that include:
roof repair, re-roofing, and new roofing installation of any type of roof system.
We also provide inspection service for existing roofs, waterproofing, installation of new mechanical units on existing roofs, and cleaning of roof drains, roof gutters, and downspouts.
Window Glazing
 Our glazers replace, install, repair and maintain all types of glass and glass substitutes.