We can reach innovative solutions when we work together.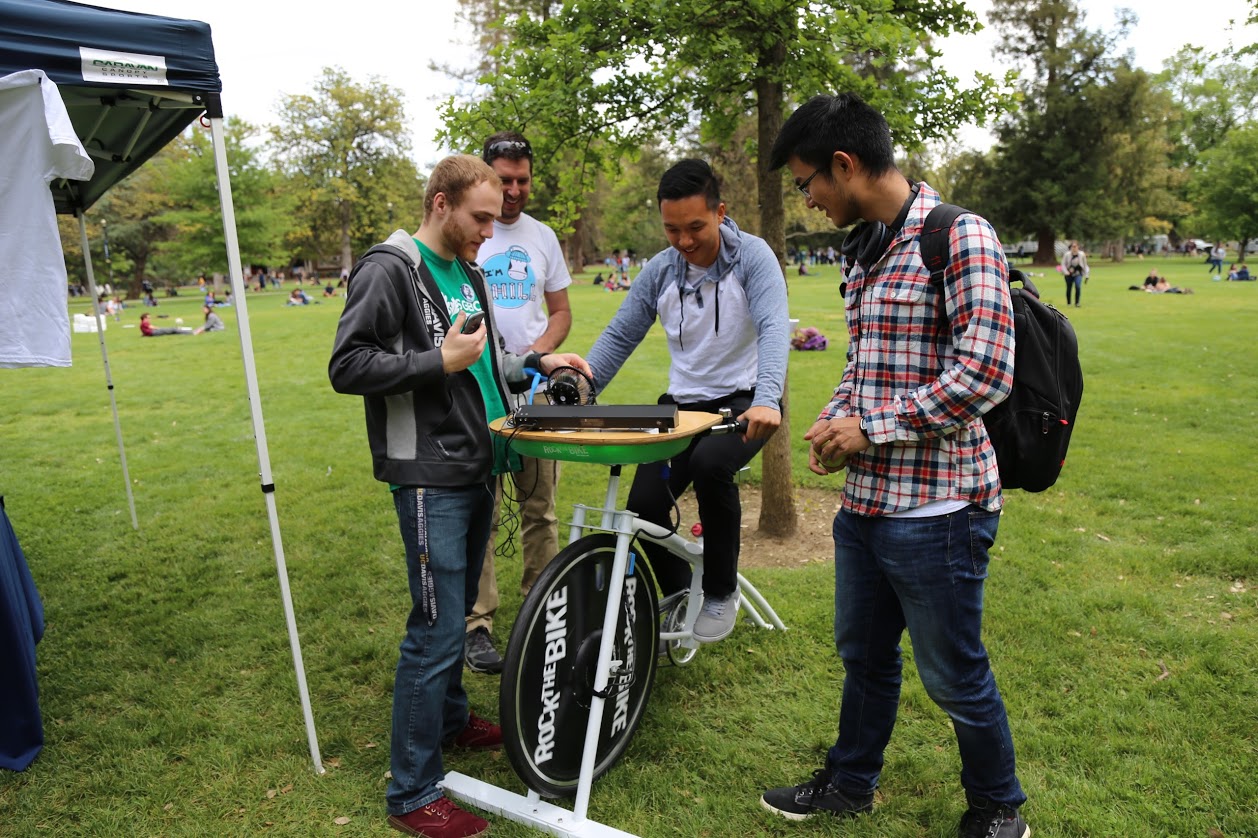 We have a wonderful and talented team at the Energy Conservation Office who enjoy working with students. Many of our energy projects offer internship or volunteering opportunities for students from various backgrounds who are looking for hands-on experience in the energy engineering field.
---
Winter 2019 Internships
This Winter, we want to work with students to provide project-based learning opportunities that align with the Big Ideas Initiatives: Leading the Way to Climate Neutrality Initiative.
We are offering unpaid internships at the moment but will work with students to attain course credits towards their majors. We will teach skills in content strategy, design, energy engineering, project management, and data analysis & visualization. You'll also gain the opportunity to learn about energy use on campus and see behind the scenes tours of campus.
To Apply
If you are interested, please email your resume and cover letter to Kiernan Salmon at kmsalmon@ucdavis.edu with the subject line: Winter Internship.
The application period will be open until January 25th. 
Become a TherMOOstat Investigator
TherMOOstat is a tool for students, staff, and faculty to let our office know how their spaces feel on campus. As TherMOOstat Investigators, students will learn about all aspects of comfort feedback: reading and responding to incoming feedback, analyzing comfort data and temperature datasets, and conducting investigative site visits to classrooms on campus. Students in this internship will expand their critical thinking skills as they investigate the many factors affecting comfort on campus.
We are looking for students who have a strong foundation in Excel and data analytics, and some experience using any of the following data analysis tools: R Studio, Python, Tableau, PowerBI. Students need to commit 4-8 hours per week, and should have good time management.
Below are examples of analysis done by current interns.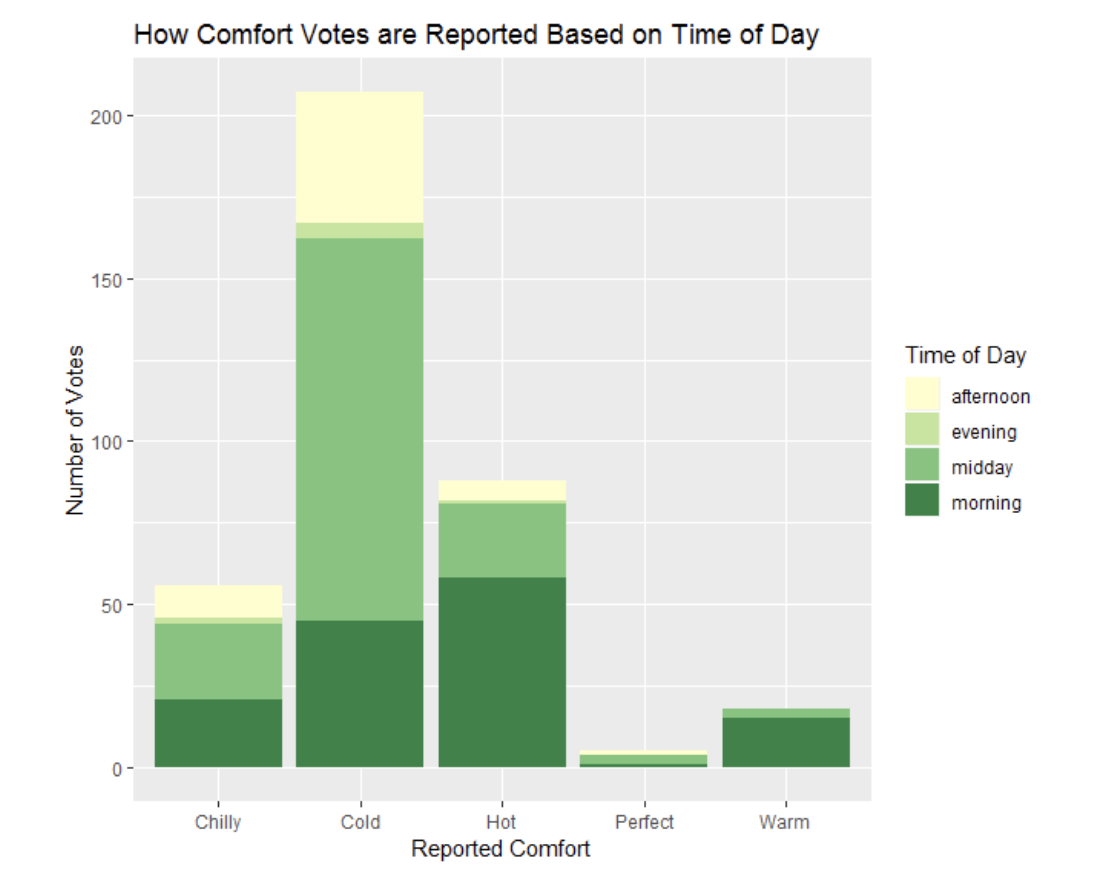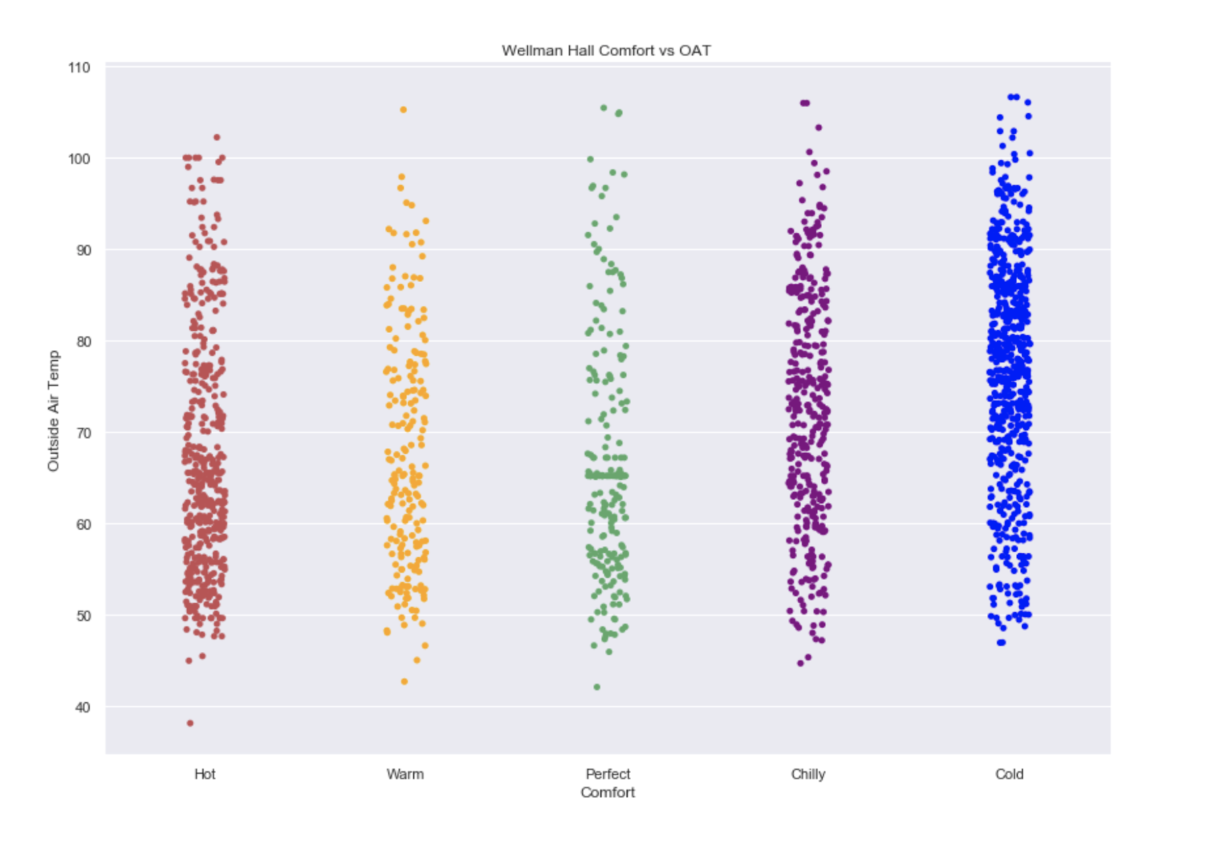 Internship for Computer Science Students
The Energy Conservation Office looking for students to support the development of its web-based applications.  Development includes a variety of full-stack development projects; including a water dashboard, bringing TherMOOstat to other UC campuses and contributing to our Campus Energy Education Dashboard. 
Qualifications:
Experience with web development and languages : JavaScript, HTML, CSS, React, and Node.js.
Experience with code reviews and using source code management tools such as Git, or Bitbucket. 
Motivated computer science student with strong analytical and problem solving skills.
Familiarity with the UC Davis comfort tool TherMOOstat.
Experience with sprint-style project management.
Able to multi-task and provide support on multiple projects.
Excellent communication skills, written and oral.
Good documentation of code is required.
To apply, email a resume and cover letter to Kiernan at kmsalmon@ucdavis.edu.
Note: internship is open to both CSE and CS students.