Increasing Visibility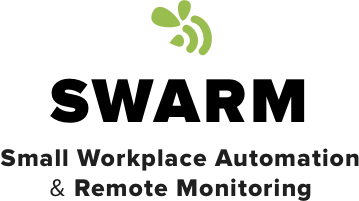 Content:
The UC Davis main campus houses around 1, 200 buildings of various sizes and usage. Some larger buildings' HVAC (Heating, Ventilation, and Air Conditioning) systems can be monitored remotely from Facilities Management because they are connected centrally to the same system. However, this leaves out smaller buildings that operate from individual HVAC units, much like the ones you would have in your home. 
The smaller buildings make up about 15% of overall campus square footage, which can be difficult to monitor due to lack of visibility on our remote systems.
SWARM, or Small Workplace Automation and Remote Monitoring, aims to increase smaller buildings' visibility and be more involved in ECO's inclusive effort in energy efficiency campus-wide. 
The goals of SWARM:
Improve the comfort of the people using the building,
Learn more about the building's use patterns and needs, and
Trim energy waste when the building's vacant.
How does it work?
SWARM has two technologies for monitoring the HVAC systems of small buildings — Internet-connected thermostats and electricity meters (if they are not already in place).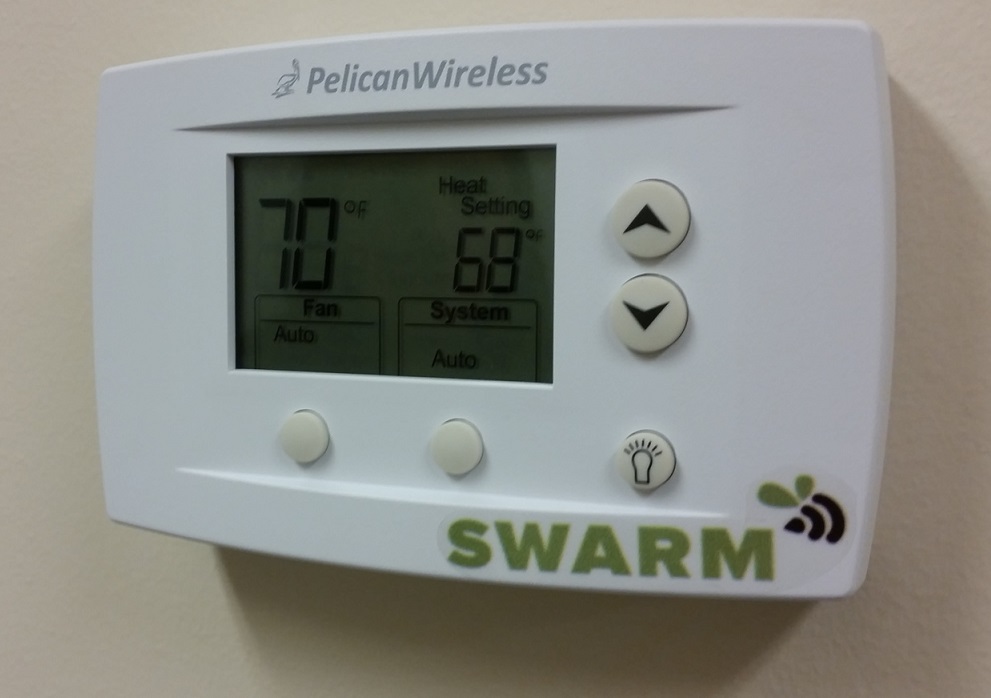 Newly installed electricity meters are also connected to the Internet to provide live data usage for SWARM buildings.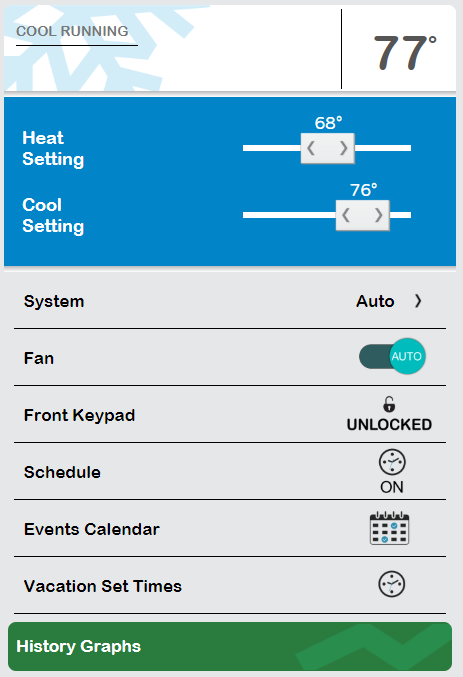 Benefits of using Internet-connected thermostats
"Optimum Start" boots up the HVAC system early to get the space to the desired temperature
Simple thermostat interface
Visibility to past trends
Increased flexibility for users due to remote access via phones or computers
Faster repairs due to remote troubleshooting
Behind the scenes at ECO
With remote access to the Pelican Wireless thermostats, the Energy Conservation Office has more control to scheduling to improve energy efficiency. These thermostats allow ECO to schedule the HVAC system to be off on holidays to include more buildings in our holiday shutdowns and work with occupants to turn buildings off at night. 
---
Timeline
Building Identification

There are 3 indicators that a building may be eligible for SWARM implementation: 
1. The building is not connected to the Central Heating and Cooling Plant.
2. The size of the building is large yet not connected centrally, which have a greater capacity to offer savings.
3. We have received TherMOOstat feedback from the building occupants, but no visibility on their HVAC systems. 

Initial Contact/ Site Visit
– A team member will reach out to the building managers via email or phone call.
– The initial contact serves to assess building personnel's interest in partnering with SWARM. 
– Once the building manager agrees to work with SWARM, the team gathers information about how the building has been performing from the building manager's perspective and how SWARM could improve energy usage and cost. 
Data Collection
– When the building managers agree to collaborate with SWARM, electricity and gas usage data are collected if available.
– Some buildings do not have meters installed when they were first built, so an electricity meter will be installed and monitored to gather baseline data for 3 months.
– An inventory of HVAC units and thermostats will be taken to identify and determine zones, schedules, and setpoints for that particular building. 
Installation
– Since SWARM operates on thermostats that communicate on a wireless network, a local network will be installed after the data collection period.
– Some SWARM-eligible buildings' HVAC units have economizers, which are units that utilize outside air to help regulate temperature. If there are economizers present, then an economizer controller will be installed as well to further optimize energy savings.
Site Activation
– After the installation period, a SWARM team member will go over best practices with the building managers to advise best setpoints based on the use and needs of the buildings.
– At the ECO front, the SWARM team will be focusing on data acquisition, monitoring, and analysis.
– Building managers will be able to receive monthly progress reports on how much energy is saved.