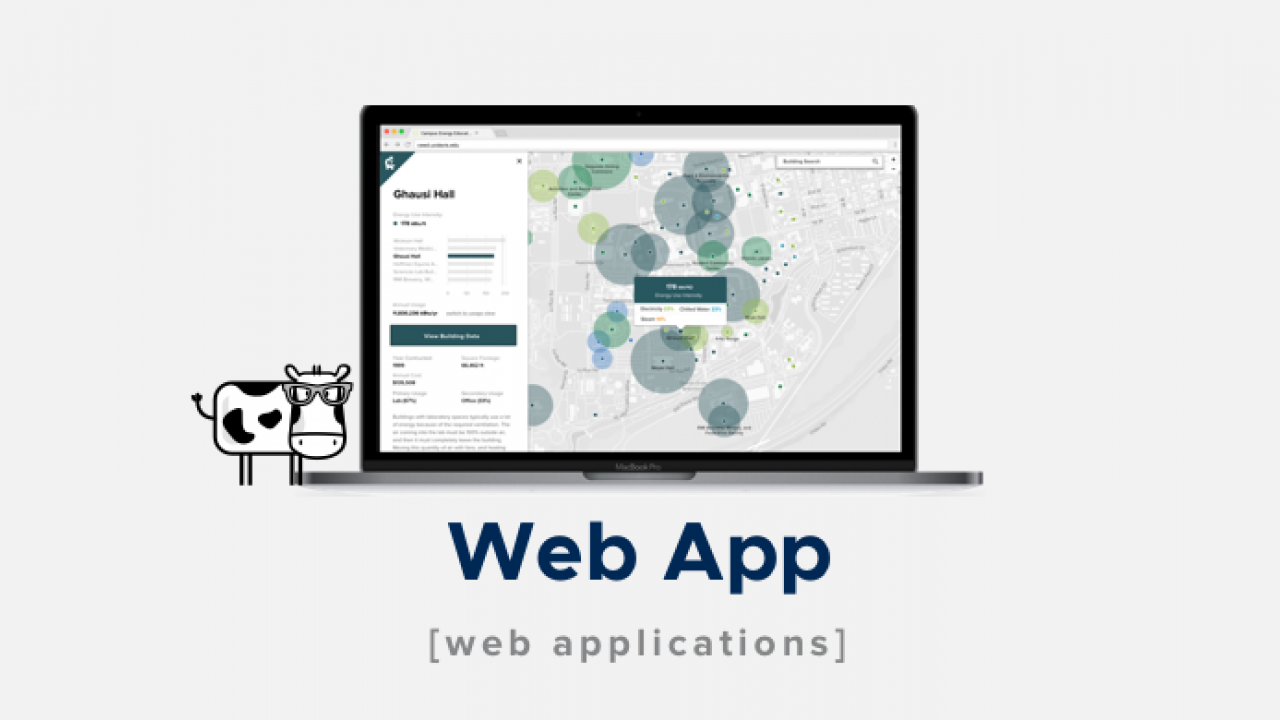 You have heard us say it again and again, "TherMOOstat is a web-based tool that lets you report how you feel in your space," but what is a web-based tool? 
Web-based tools, or web applications, are website pages that allow user interactions to gather and access data. Unlike a mobile app, it requires an internet connection for access. While this may seem like a disadvantage, there are several benefits to using a web application. 
Why We Made TherMOOstat and CEED as Web Apps
We chose to develop TherMOOstat and CEED as web applications for you, so you can learn about energy through interactive engagements. One of the perks of web apps is that there is no need to build multiple apps for different platforms.  Web apps can be accessed via any Internet browser so you can visit TherMOOstat.ucdavis.edu or CEED.ucdavis.edu from any device.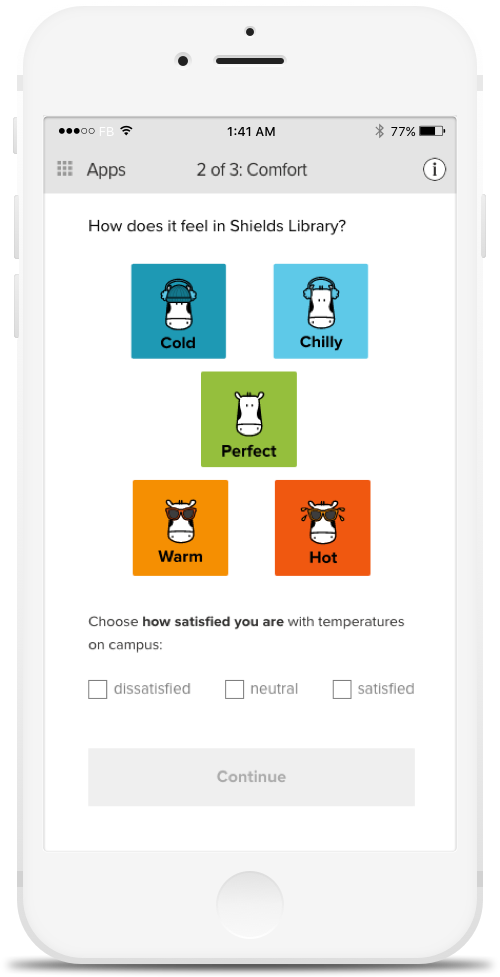 We believe the first step in energy conservation is education. The best way to learn is through interactive engagement, and web apps allow our developers to create our websites with interactive content. Take our Campus Energy Education Dashboard for example.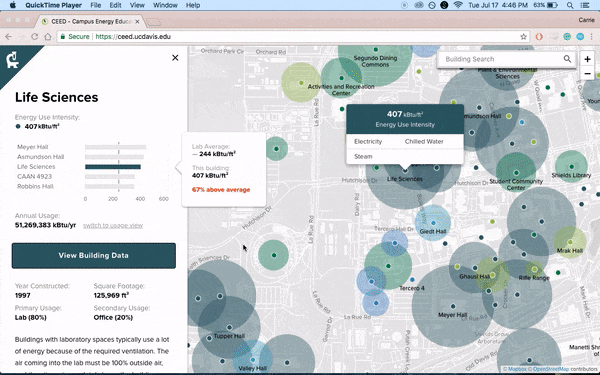 You can click on any building on the map and it will show you the building's data and energy usage.  The Energy Conservation Office has worked with an Energy Policy course for the past few years where students utilized CEED's interactive content to analyze building energy usage. They were able to analyze building data in order to understand trends and provide recommendations for comfort and energy efficiency improvements.
From a Developer's Perspective
One of our web developers, Mike Loranc, has some excellent insights as to why web applications are our chosen platform for CEED and TherMOOstat. 
Mike Loranc
"From a technical standpoint - I love developing TherMOOstat and CEED because they utilize some of the latest, and most popular technology stacks in the web development community.
From an app standpoint - I love developing TherMOOstat and CEED because of their contributions to the campus community. With CEED providing a unique opportunity for campus energy use insight and education, and TherMOOstat utilizing that same community to improve thermal comfort, these apps provide an incredible beneficence to our institution."
How Web Apps Benefit Users
If there are any updates to the web apps, they should be consistent across most devices and platforms. TherMOOstat will look the same whether you are using an iPhone or an Android. TherMOOstat and CEED will not look different if you open them on different Internet browsers on laptops or desktop computers. The best part is there is no installation required!
For quick and easy access, you can save TherMOOstat to your home screen. We also have a simple guide that explains how to save TherMOOstat on your phone. Saving the web app to your home screen will not take up any storage spaces on your device so you can use TherMOOstat without any worries. 
We've built these tools for you to learn about and contribute to energy saving efforts on campus, so please reach out if you have any questions or suggested features. 
Category
Tags