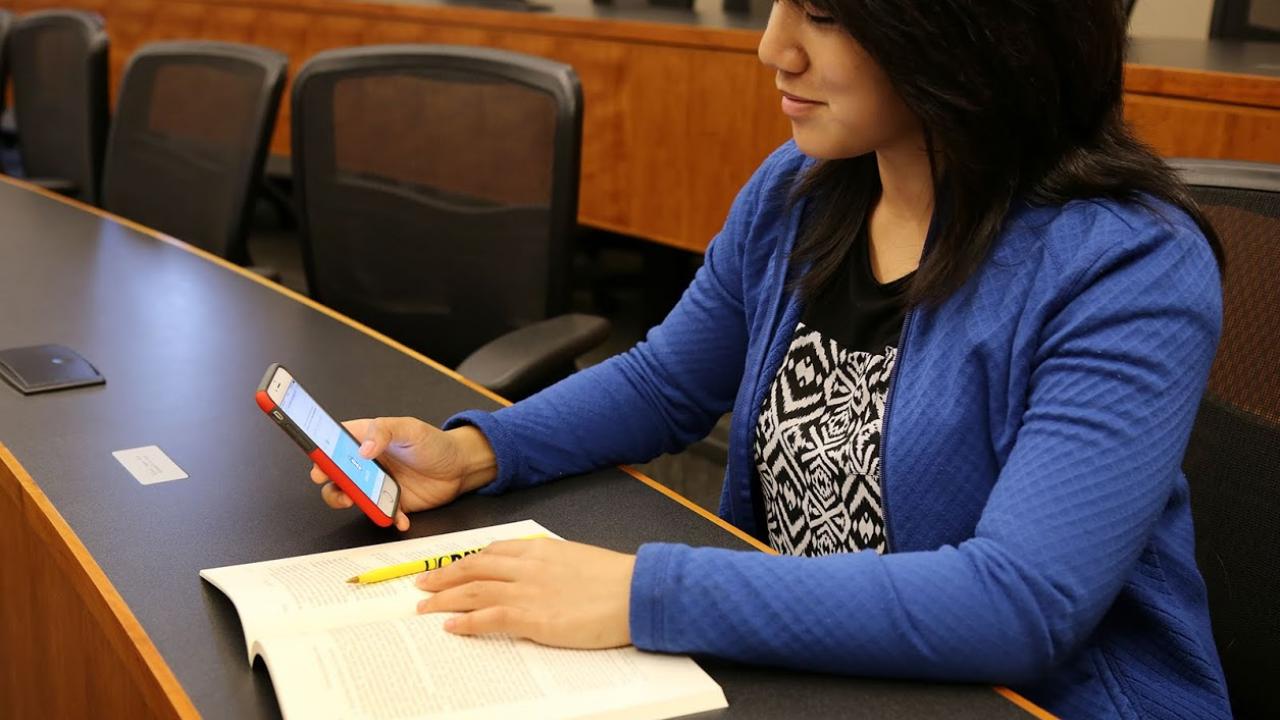 TherMOOstat — anytime, anywhere
TherMOOstat is a great web tool that lets you report comfort feedback from any room and building on UC Davis campus. Instead of having to open your browser every time you want to use TherMOOstat, we have created a step-by-step guide on how to save TherMOOstat to your home screen for easy access.
For Android Users:
1. When you first open up TherMOOstat.ucdavis.edu, you should see 3 vertical dots on the top right corner of the page that indicates an options menu.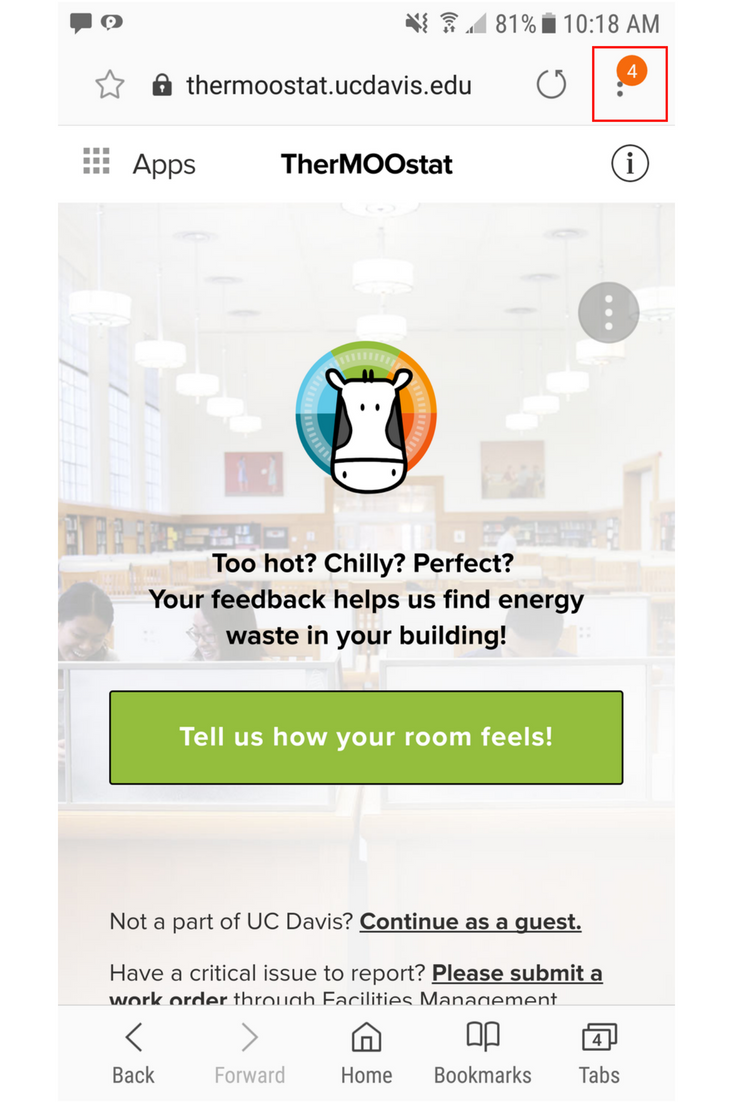 2. Once the options menu opens, you should see "Add to Home screen." Select that option should automatically save the page to your home screen.

3. TherMOOstat should now be installed on your home screen!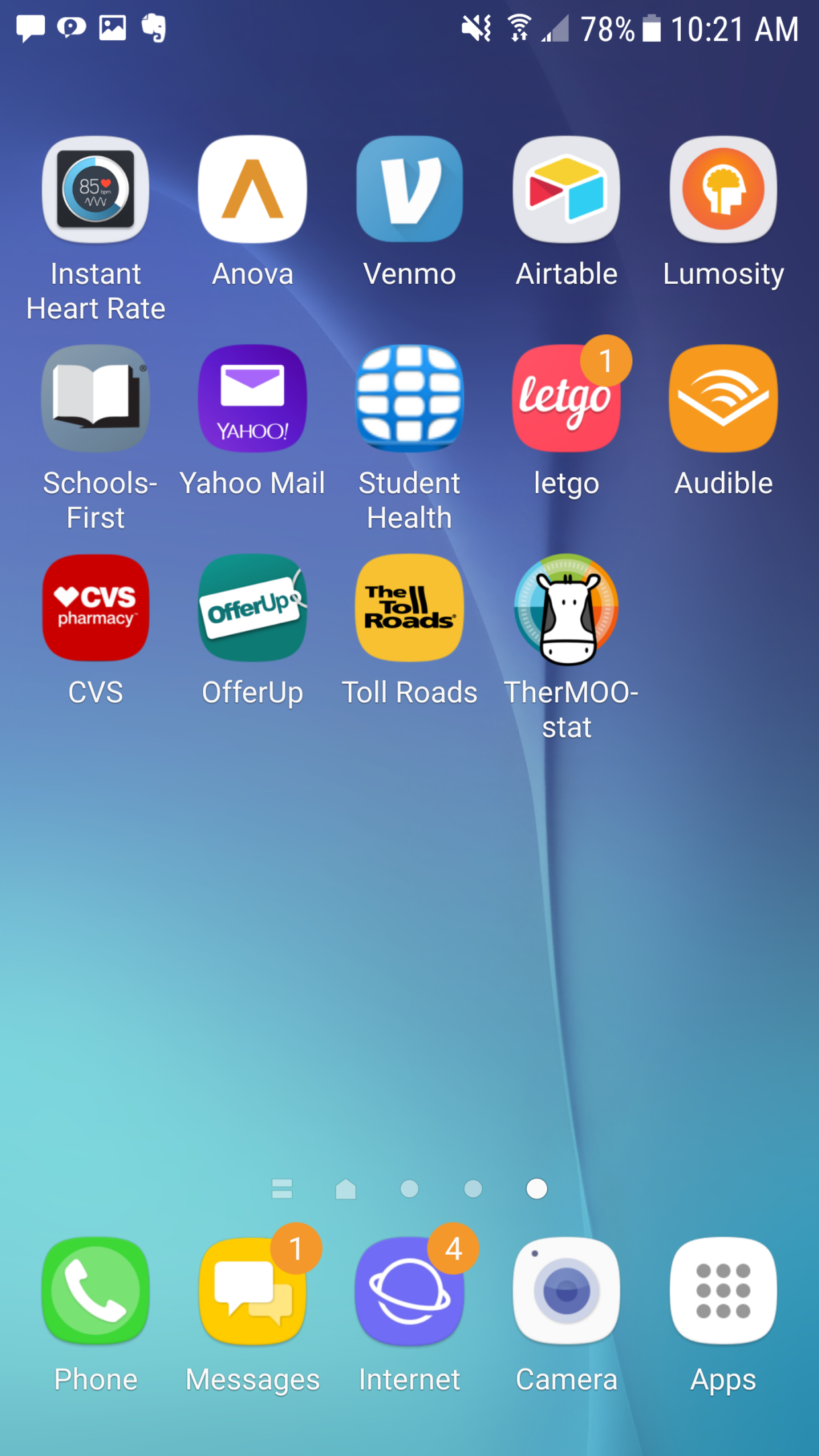 For iPhone Users:
1. OpenTherMOOstat.ucdavis.edu on Safari.  At the center bottom of the screen, there is an Export button that brings up a menu of options where you can share the page.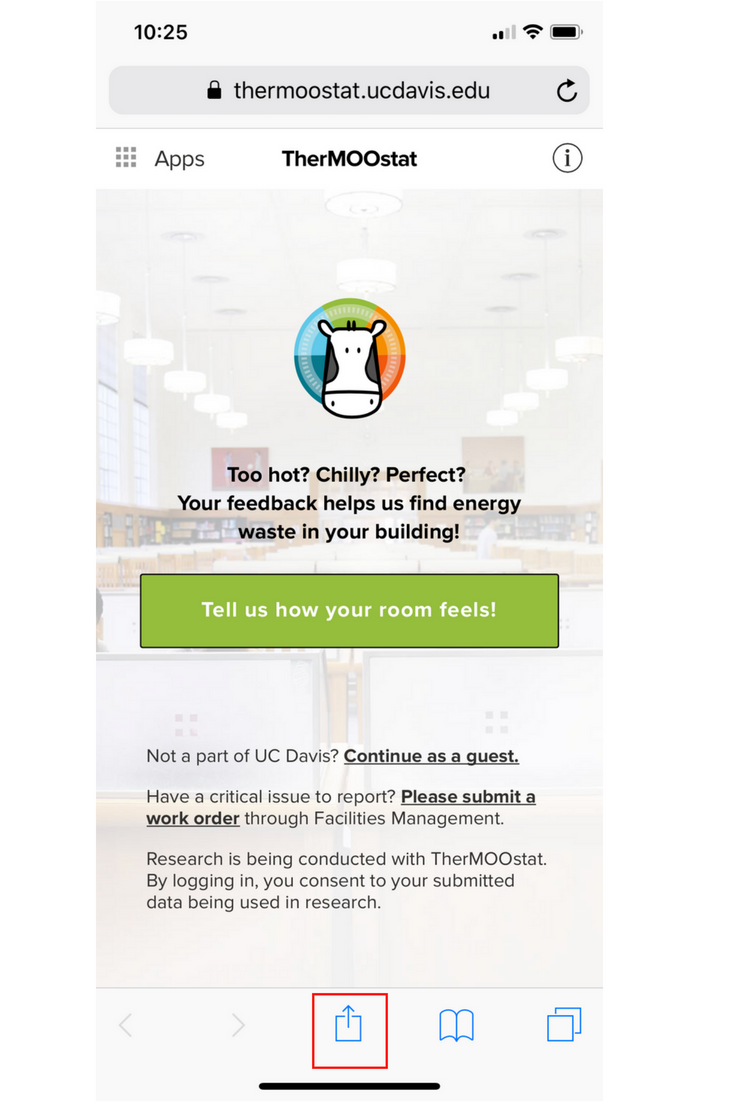 2. Select "Add to Home Screen."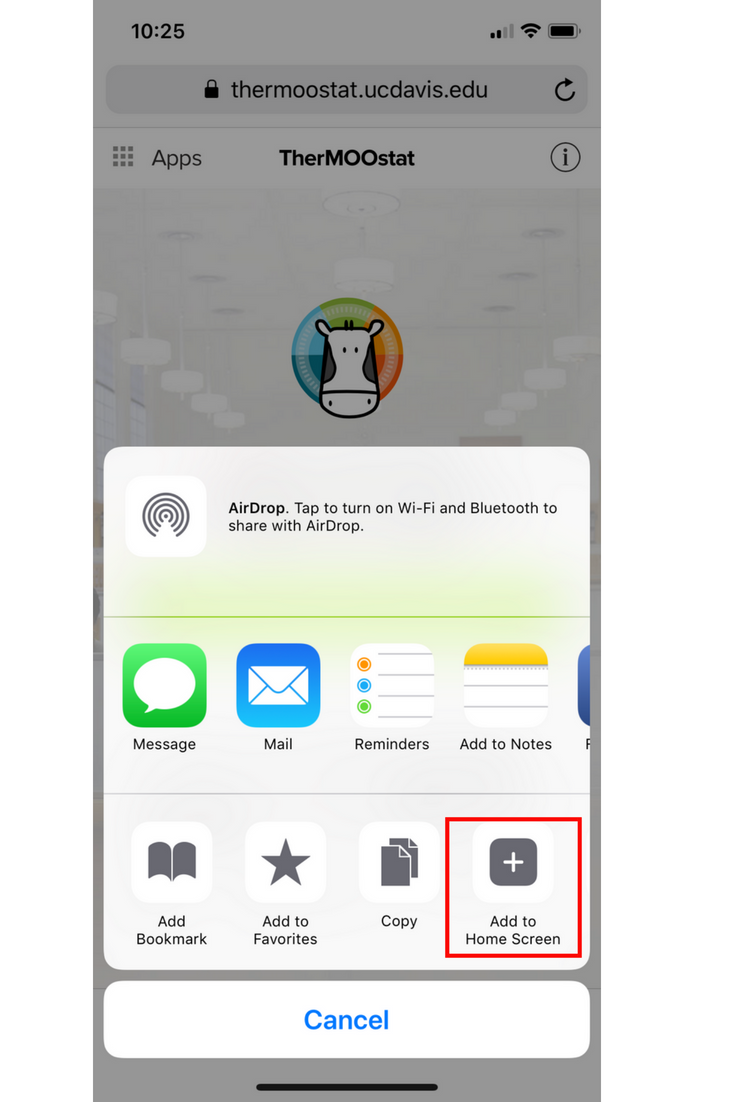 3. Once selected, your phone will ask you what you want to name the icon. Press "Add."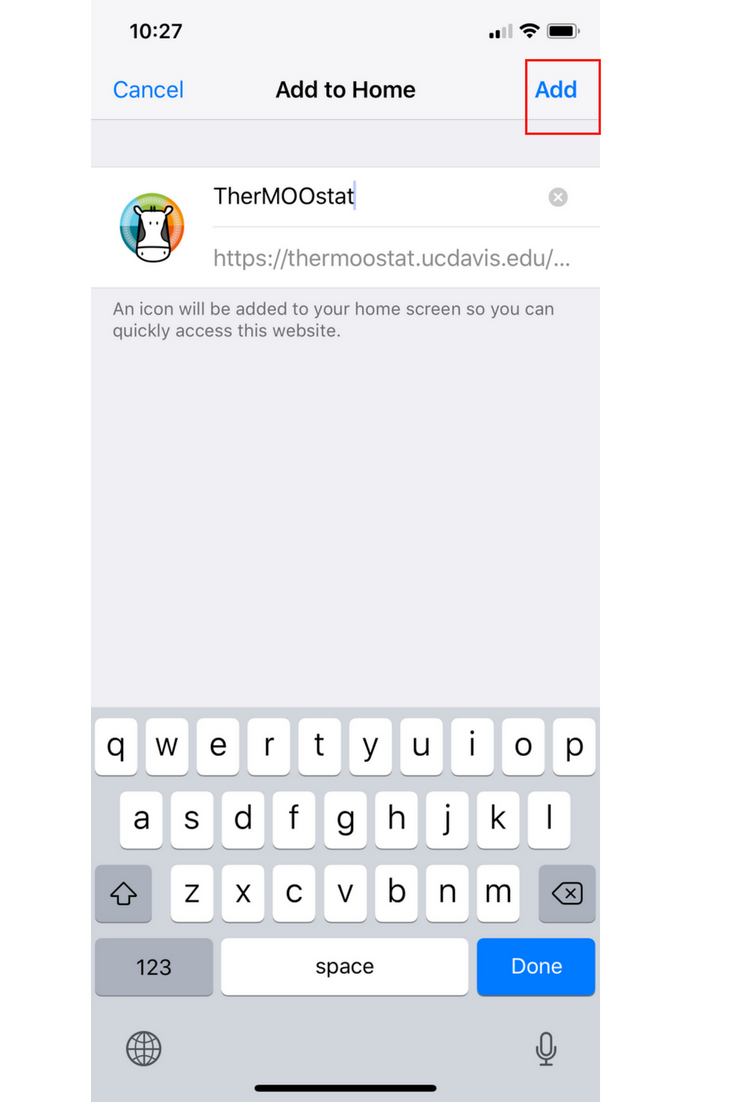 4. Now TherMOOstat should be saved to your home screen like an app!
Now that you have TherMOOstat saved to your home screen, you can submit as many feedback as you like, from as many building on campus as you want to. We love to hear from our occupants how they feel — whether it's cold, hot, or even perfect. Sometimes people think only cold and hot feedback help us identify issues, but perfect responses tell us just as much. If we receive perfect feedback, it must mean we are doing something right in that space! Your perfect feedback will let us know if steps taken to correct previous issues are working or help us find ideal settings to implement in other similar spaces. 
Did you enjoy reading this article? Click here to send an email to a friend or colleague who may be interested as well: 
Category
Tags