Energy & Sustainability Career Panel - Earth Week 2021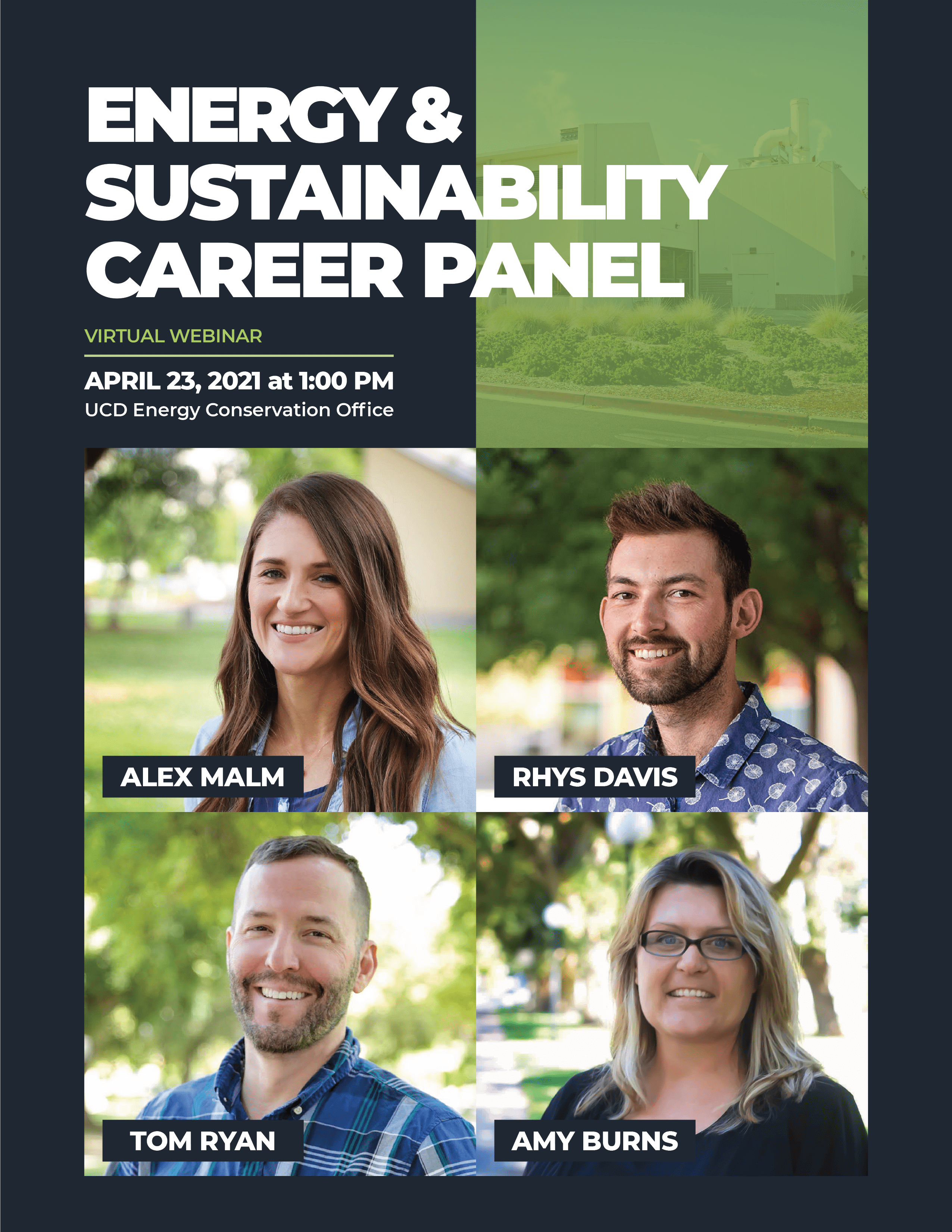 ---
Career Panel Highlights
This year, to celebrate Earth Week the Energy Conservation Office (ECO) held a virtual Energy & Sustainability Career Panel featuring Alex Malm (Green Building Project Manager), Amy Burns (Sustainability Manager) Tom Ryan (Energy Project Manager) and Rhys Davis (Energy Systems Master's Student). During this one hour guided discussion and Q&A, these professionals answered questions about their current roles, shared their career journeys, and discussed emerging opportunities in energy and sustainability. 
Key Takeaways
Energy and sustainability is a growing field with many opportunities for success--all our panelists emphasized the importance of diversity within the workplace in order to meet energy efficiency goals. Amy and Alex both highlighted a need for not only engineers, but professionals experienced in marketing, communications, data analytics and project management. Alex affirmed that opportunities to work in green building are also growing, as construction and real estate companies are looking for LEED-accredited professionals and sustainability consultants to help them build energy-efficient buildings. 
Although many of our panelists shared a lifelong passion for the environment, they all majored in different fields and held unique positions before arriving at ECO. For example, Amy spent twenty years working in logistics for the US military before finding sustainability management, while Tom majored in technical theater and worked in construction before pursuing engineering. Based on their previous experiences, our panelists gave helpful advice for fresh graduates looking to start a career in energy and sustainability.
Advice for Graduates from Our Panelists
Tom Ryan: "Whatever you're planning, it's probably going to change, so just keep that in mind and go with the flow."

Rhys Davis: "The next move does not have to be what you do for the rest of your life. I think taking on a weird opportunity that presents itself is a fun thing to do and it's worth doing." 

Amy Burns: "If there's an opportunity, and you think it's on the verge of what you want to do, take it, move around, do different things, and really grow and know who you are."

Alex Malm: "Your first job you land with is not your final destination. Take risks, especially early in your career when you are able to do that."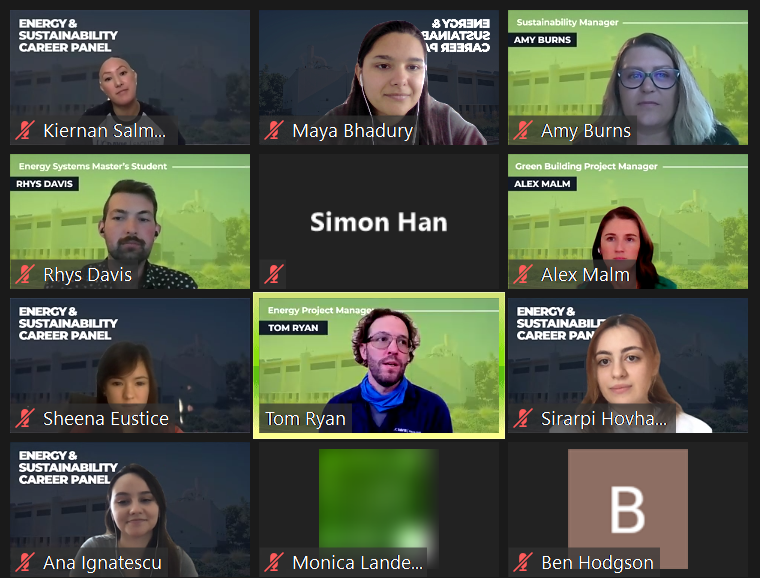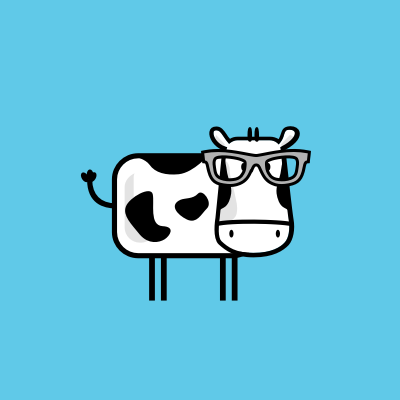 What's Watt with Joules the Cow
For more content like this, subscribe to our newsletter!
Primary Category
Tags