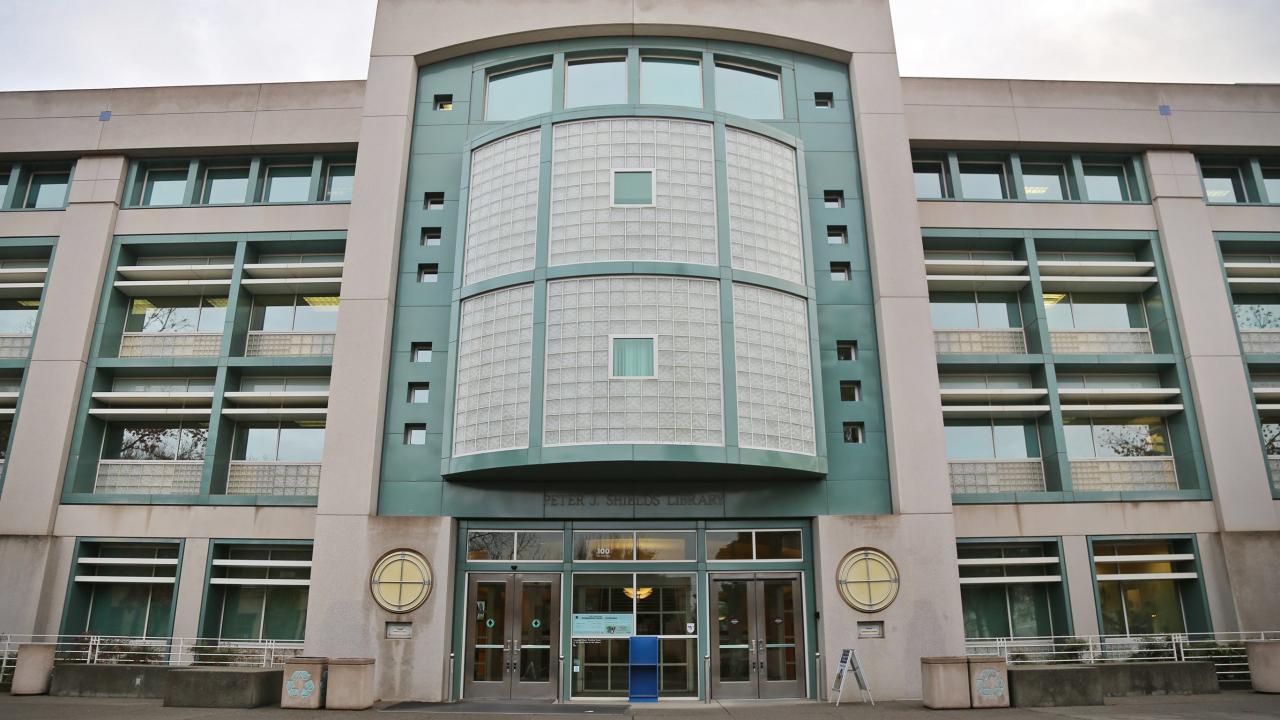 Building Spotlight: Shields Library 
Long nights, early mornings, sweatpants, and caffeine. No matter what day, time, quarter, or season, Shields Library is there.  That one building we hate to love.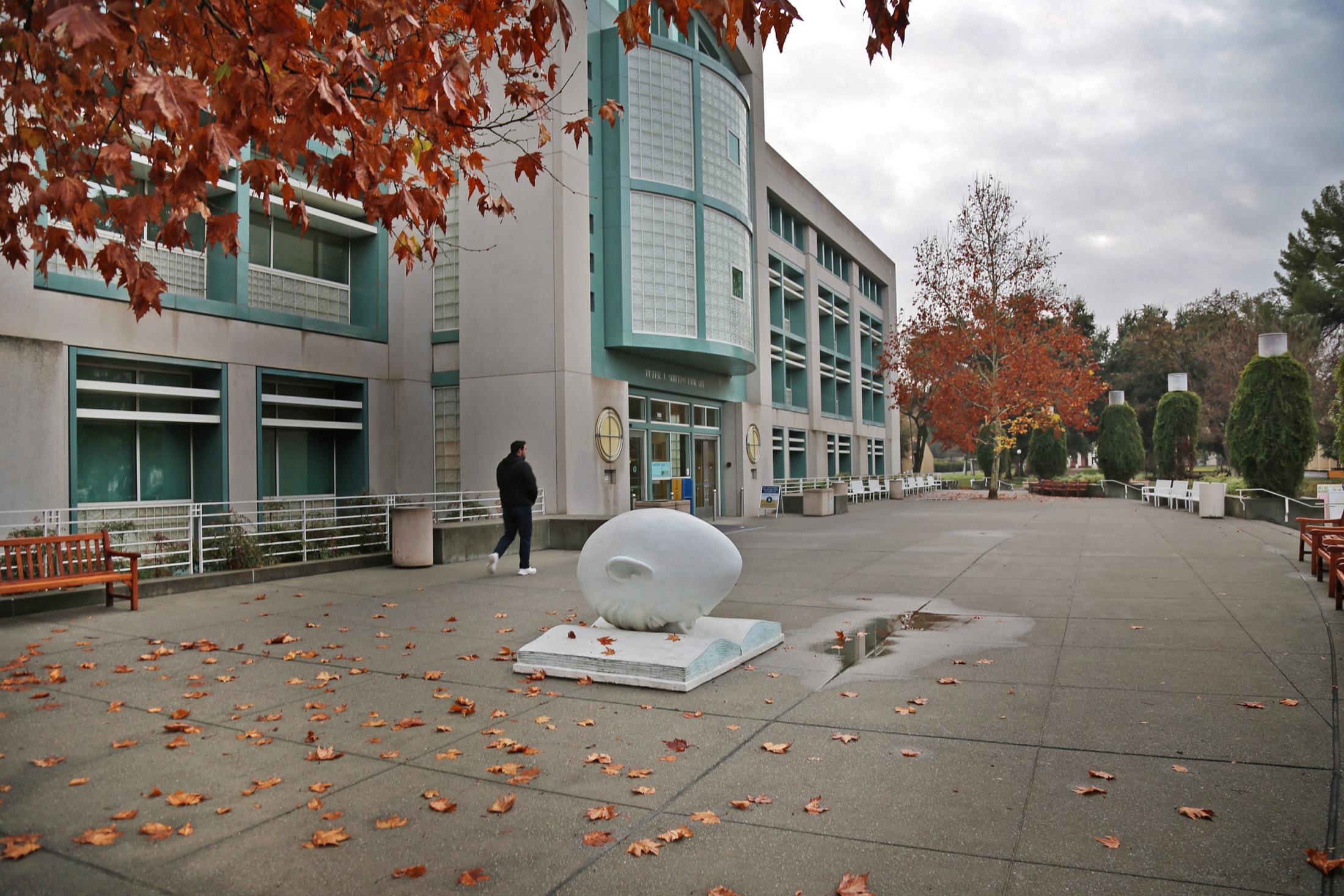 One of the more iconic buildings on campus, the library is a place for everyone, and unless you are Einstein, sometime in your four years at UC Davis, you will pay it a visit.  We culminated TherMOOstat feedback, construction history, and Heating, Ventilation and Air Conditioning (HVAC) stats to give you a behind the scenes look into running one of the largest buildings on campus! 
Who, What, Where, When? 
Shields was built in three parts/stages, which adds to its complexity in many ways.  The oldest wing of the library is the North Wing, pictured below, and was completed in 1940.  At the time used as both a library and administration building, the main entrance faced the Memorial Union.  Twenty years later, during the 1960's, the east and south wings were built, and the Main Entrance of the library changed a second time to be on the East side, closest to Olson.  It wasn't until the 80's when construction began on the Western Addition, which would become the current main entrance.   
Regulating Comfort
Because of its age and its size, Shields can be a hard building to regulate temperature.  The architecture includes rooms with high ceilings, which can be hard to condition for comfort. Furthermore, the patchwork additions over the years that have made it function more like multiple buildings trying to work together instead of one cohesive structure.  
---
At the Energy Conservation Office, we work to regulate building temperatures and make the campus more comfortable for both students and staff.  We use TherMOOstat, a comfort app to help us gauge the comfort level in each building on campus.  We culminated the comfort report from the last year into the graph below: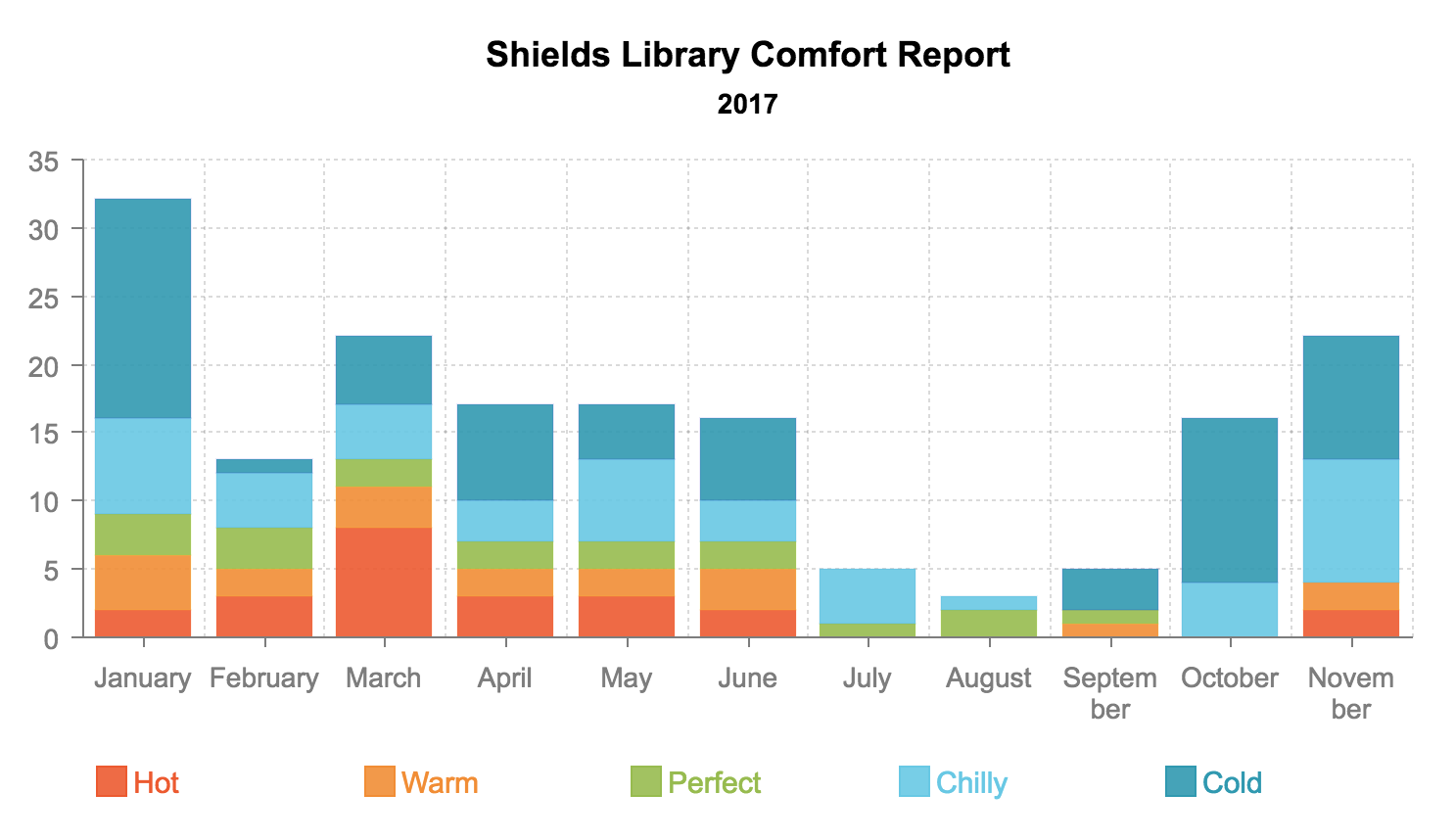 Of the 180 reports of comfort, 119 of them were either Cold or Chilly
Of the 180 reports of comfort, 116 of them were from Winter months
Due to the age and size of this building, there is a less effective building envelope. The building envelope is the physical separator between the interior and exterior of a building and is a key factor in ensuring interior comfort.  Poor insulation, high ceilings, and a lot of windows in Shields Library contribute to the volume of chilly and cold TherMOOstat feedback.  
What do YOU think? 
Here are some great comments that help us gauge how you are feeling! 
"It's chilly! I think it might snow maybe..."
Giving us temperature updates can help us making buildings more comfortable, so we love comments like this one! 
"Temperature generally feels okay when I first come into the library, but after an hour or so it starts to feel chilly"

"I walked from Geidt to the 24 room and when I came in it felt warm, it could also be in part to my walk over but it is chilly outside (my hands were cold)"
Physical activity increases blood flow and keeps your body temperature up. Your body temperature can drop when you aren't moving around, which impacts your comfort level.  If you're ever feeling chilly, try taking a quick lap around the library to get your blood pumping! 
Whats next?
Our Active Commissioning Enterprise (ACE) program has added Shields to their list of building projects they tackle.  This program aims to optimize the HVAC system, reduce energy consumption, and improve comfort levels. Check out more information about ACE here! 
If you have temperature feedback from any building on campus, check out
TherMOOstat
and leave a comment so we can make your classrooms more comfortable! 
Category
Tags