Renewable Energy Anaerobic Digester (READ)
A partnership between UC Davis and CleanWorld, a green technology company based in Sacramento, brought online the Renewable Energy Anaerobic Digester (READ) in 2014. READ is a sustainable biodigester designed to convert up to 50 tons of organic waste a day into clean energy used to heat the UC Davis Primate Center. The efficient digester technology was perfected over decade-long research by Professor Ruihong Zhang, a faculty member in the biological and agricultural engineering department at UC Davis.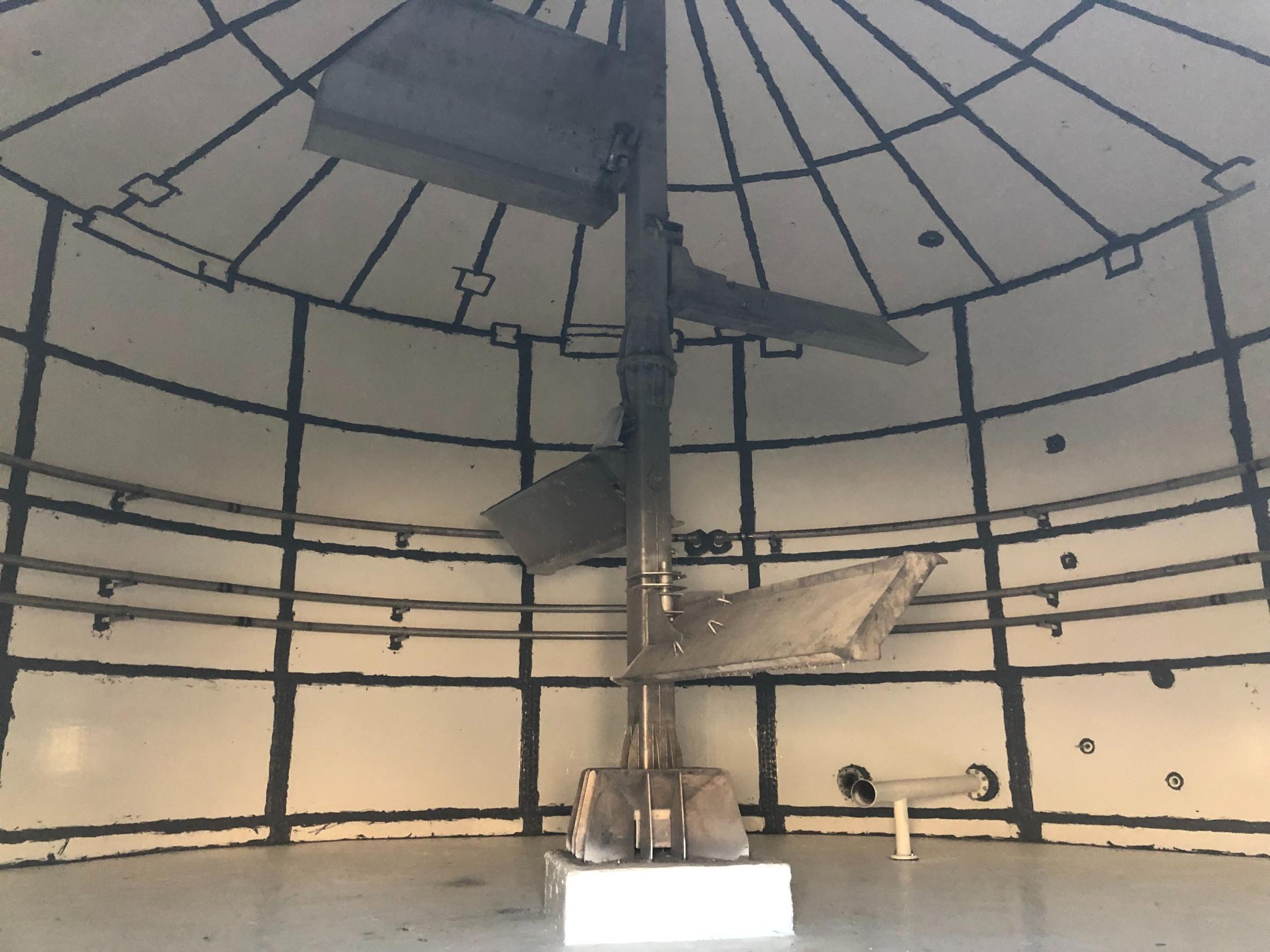 Built on top of the old UC Davis landfill, the facility takes advantage of its location and combines landfill gases with the produced biogas to produce 5.6 million kWh per year of clean energy. Roughly 13,500 tons of greenhouse gas emission a year is expected to be offset from this production.
This renewable energy system helps lighten the university's high solid waste production by diverting 20,000 tons of waste from local landfills each year while generating clean, renewable energy in a sustainable manner. 
Feedstock* not accepted at the biodigester:
Ceramics
Clothing/rags
Concrete
Glass
Hazardous materials
Metals (aluminum cans are OK)
Paint
Rubber
Straws
Styrofoam
Wood
*READ accepts organic waste, or feedstock, from the university's dining commons, animal facilities and grounds, and outside partners like Raley's and the El Dorado Disposal Services. 
In order for UC Davis to accept feedstock for READ, customers must complete the Feedstock Agreement form and submit it when delivering for the first time. If the customer producing the feedstock and the hauler remain the same, additional forms are not required for subsequent loads. Please email utilbill@ucdavis.edu with all billing questions. 
---
General Hours of Operation
Monday - Friday:  7 AM - 3:30 PM
Saturday: By appointment
Contact Information
Joe Yonkoski, Site Manager
Office: 530.752.6112 / Mobile: 530.304.1592