The first step to saving energy is seeing how much you use.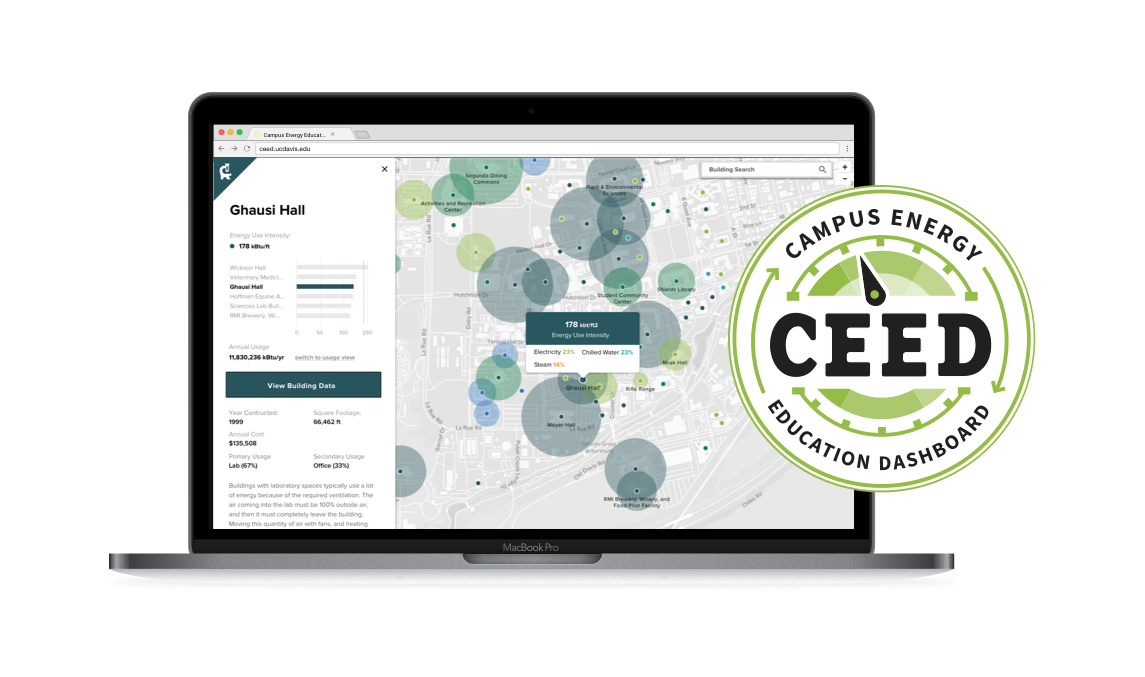 CEED (The Campus Energy Education Dashboard) is an interactive map for you to explore how much energy campus buildings are using in real time. You can see what heats and cools buildings and how energy use varies based on building type.
CEED's Growth and Development
CEED began with a vision to increase energy education on campus. The first version of CEED displayed Energy Use Intensity for building comparison with real-time and historical data. In version 2.0, the map was enhanced to include building types and additional information for detailed comparisons. 
We think it's important to gather input directly from our users, which is why we conduct user testings to see how people interact with our websites and how they understand and interpret the information. The user testing feedback helps us improve our products for future updates. 
"It's a visually appealing website that illustrates energy use in an engaging way. It's so accessible and increases awareness of energy conservation." - CEED user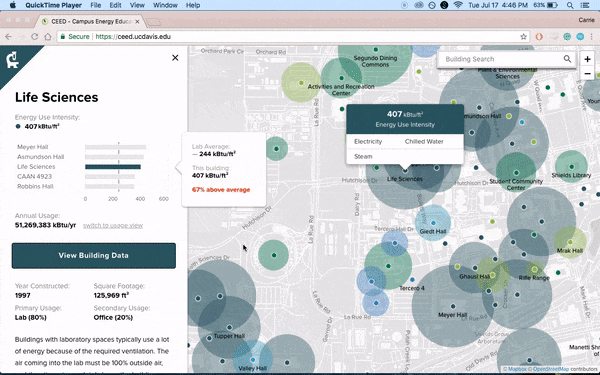 Slowly but surely, the CEED we started with began to grow. In version 3.0, users were able to look at building comparisons on EUI breakdowns, building rankings, outside air temperatures, and LEED Certification Highlights. The vision our team had for version 4.0 was to include more data, usability, education and engagement features to focus on the education aspect of our Campus Energy Education Dashboard. 
We are always looking for more opportunities to improve CEED, get CEED into classrooms, and teach students about campus energy use. If you have any feature suggestions, please let us know. We love to hear from you if you have something in mind to help increase awareness.